Manipur has a lot to offer to every tourist visiting it all around the year. Valleys, lakes, waterfalls, you name it and you find the right spot for you and your friends and family seeking to have the best vacation in this part of Northeast India. There are many offbeat places to visit in Manipur, some of which will give you the best experience of an adventurous trip you can ever think of. Manipur will never leave you disappointed. Here's a list of places to visit in Manipur.
Best time to visit: September – April
How to reach: By Air and By road. There are no direct train services to Manipur
By Air: The nearest airport is the Tulihal International Airport.
By Road: You can catch buses from Guwahati that travel via Dimapur.
1. Imphal – The capital city of Manipur, Imphal, is undoubtedly is a must-visit if you're traveling to Manipur. Located at the heart of Manipur, Imphal gives you a view of beautiful hilltops and foothills all around Manipur. It is one of the favorite tourist destinations in Manipur. You have a lot of options to explore in Imphal, for example, the Imphal State Museum, the Polo Ground, and the Palance of Kangle. You are sure to get acquainted with Manipur's culture, heritage, and cuisine while in Imphal. Valleys, plains, foothills, lakes, and waterfalls will make sure you go back with the best of memories from Manipur. You should not forget to visit Loktak Lake while you're in Imphal.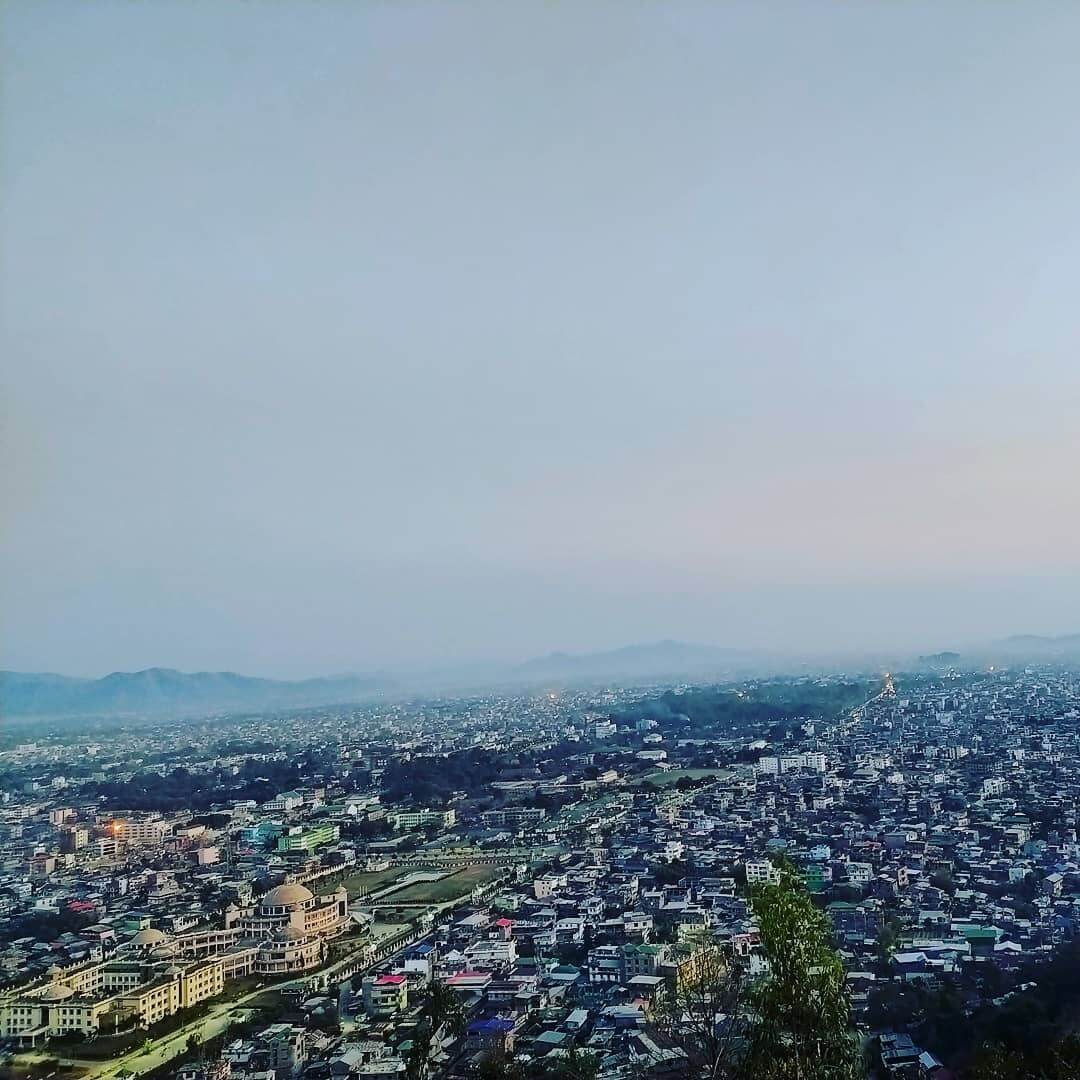 Picture credits: Sochihanmi keishing
2. Loktak Lake - Loktak Lake deserves a special place in our list of best places to visit in Manipur. This beautiful, sparkling lake in Moirang, Manipur is the largest natural freshwater lake in India. The aerial view of the lake looks splendid with the phumdis scattered all over the lake. Phumdis is a heterogeneous mass of vegetation, organic matter, and soil in various stages of decomposition. Keibul Lamjao National Park, located in one of these phumdis in Manipur, is the only floating national park in the world.
3. Andro – A small village in Manipur, Andro, is very famous for its pottery craftsmanship. The museum in Andro displays various traditional pots such as Yukhum, Ngangkha, Pudond Makhong, and Walom. Tourists can try their hands on pottery and get an unforgettable experience. It is one of the most loved tourist destinations in Manipur for its rich cultural heritage. You get a glimpse of Manipur's history when you are in Andro Gramshang, so it is a must-visit if you're in Manipur and want to feel the true essence of this place. Selloi Langmai Ecological Park, Andro Shantheil National Park, Gwarok Mahadeva Yairipok, and Kaina Temple are places you should check out when you are in Andro.
Picture Credits: www.instagram.com/arjunonthemove
4. Senapati – Manipur is blessed with beautiful greens and you are sure to find heaven in Senapati which has lush green flora all around the place. It is like a small pretty hideout and all tourists visiting the hamlet have a soul-pleasing experience. Rich with Manipur's cultural cuisines and customs, Senapati is going to give you the peace you ought to experience and no tourist go dissatisfied from there. Interactions with the locals make your experience fuller and you can go visit places like Dzukou Valley, Makhel Cave, Purul Mao, Yangkhullen, Maram Khullen, and Sadu Chiru Waterfalls located near it.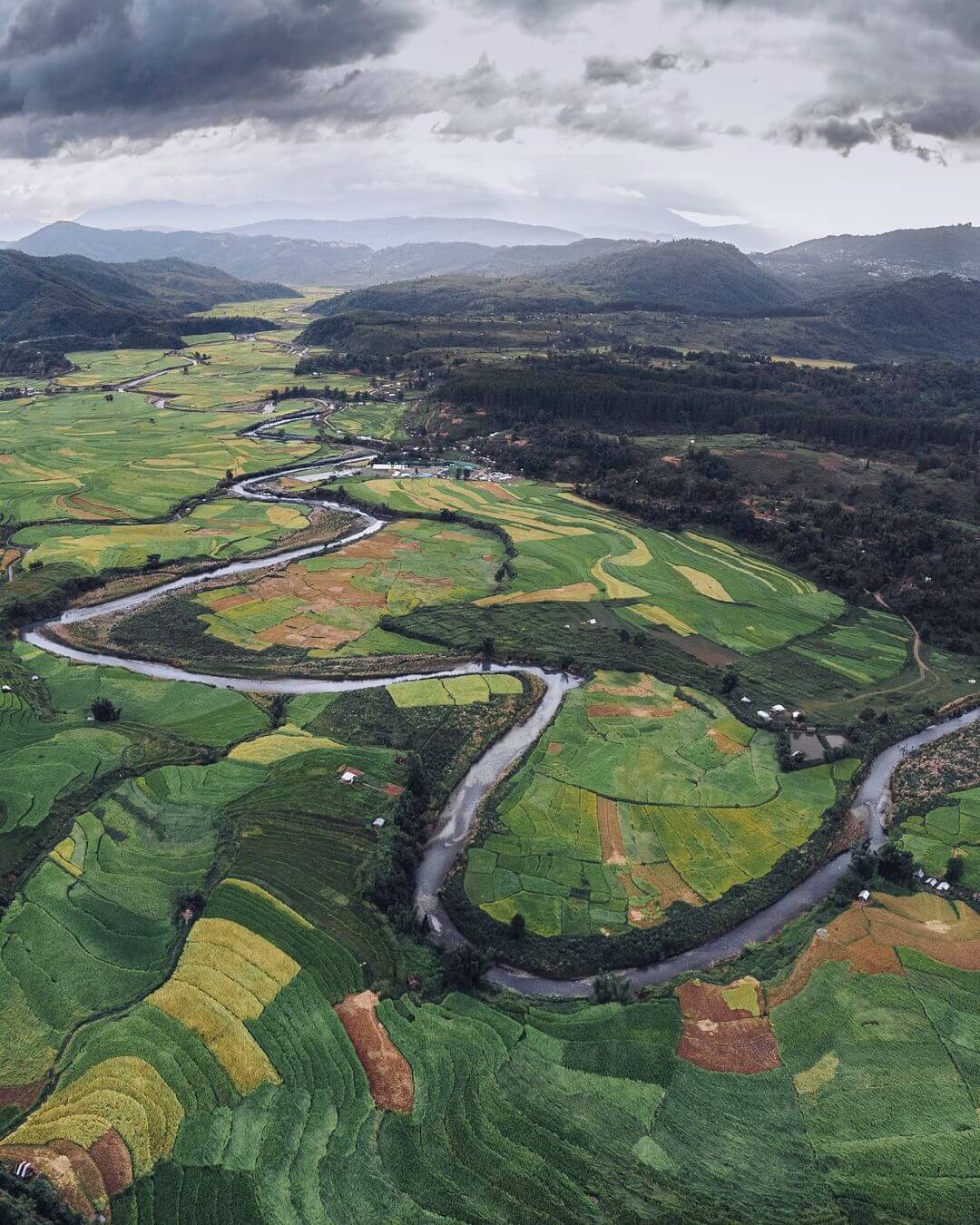 Picture credits: www.instagram.com/joe_haokip
5. Leimaram Waterfalls – You cannot miss visiting this waterfall if you're in Manipur. Set in a picturesque location, Leimaram Waterfalls is one of the most loved tourist destinations in Manipur. Three waterfalls await in magnificence to welcome tourists from all over the world. The tranquility around the place and the sound of water are sure to leave you in awe. Some places near the waterfalls which can visit are Iskcon Temple, Langthabal, and Loukoi Paat Lake.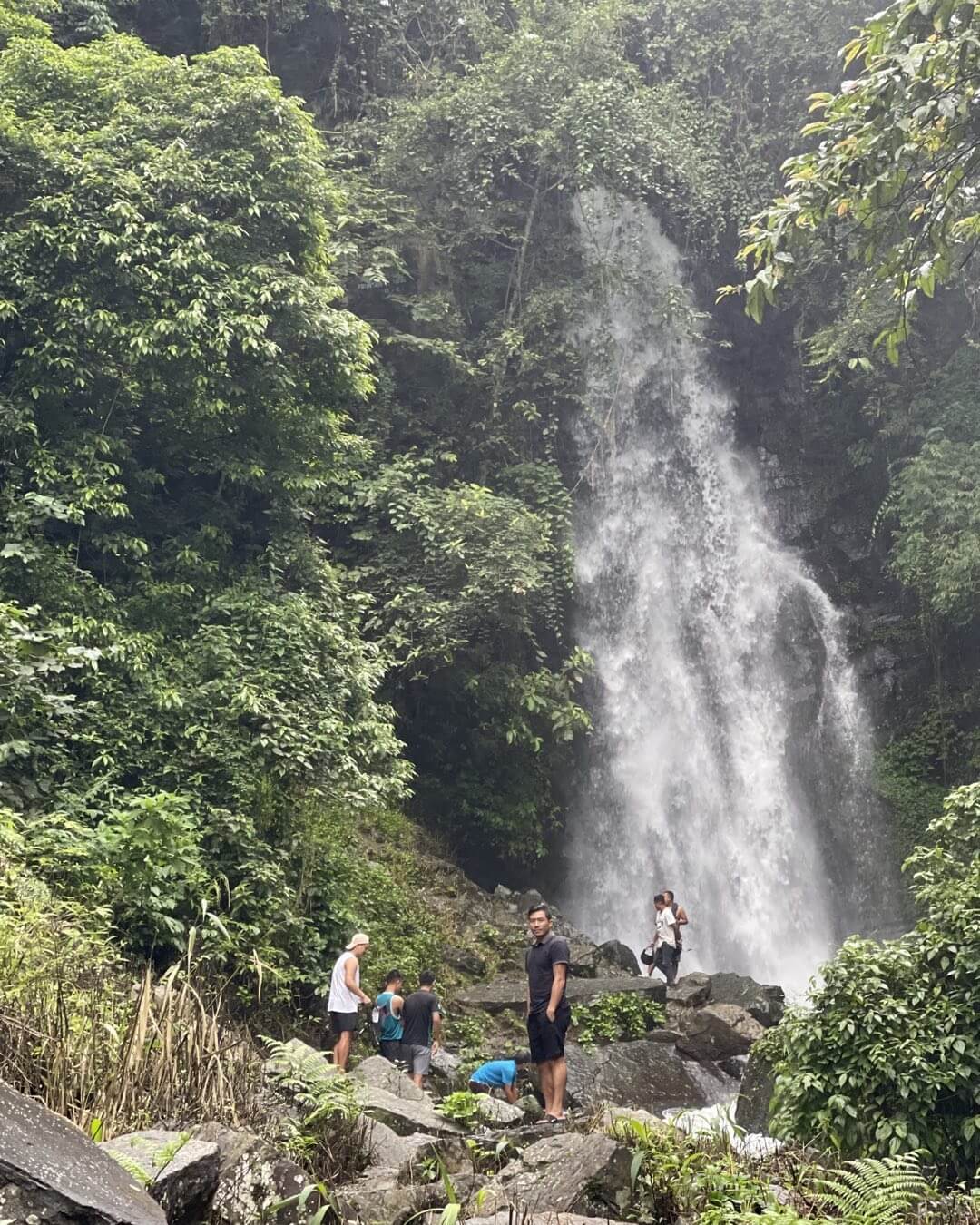 Picture credits: www.instagram.com/chinglensana29
6. Bishnupur – Bishnupur is best known for being a hub of religious places. It is heaven for anyone wanting to experience the peace and serenity offered to you by pilgrimage sites. The architecture of the temples and the beautiful view around them will leave you admiring the place with disbelief. Devotees all across the country come to witness the magnificence of such a religious site as Bishnupur. Jor Bangla Temple, Dal Madol, Vishnu Temple, Susunia Pahar, and Panch Ratana are some of the places which are a must-visit in Bishnupur.
7. Ukhrul – If you want to experience tranquility at best in Manipur, you have to visit Ukhrul. Known for its scenic views, Ukhrul is one of the most loved tourist destinations in Manipur. All of Ukhrul will make you fall in love with the place so you should devote an entire day to take in the beauty of the place. Nillai Tea Estate, Shirui Kashong Park, Khayang Peak, Kachou Phung Lake, and Khangkhui Cave are some of the major tourist attractions in Ukhrul.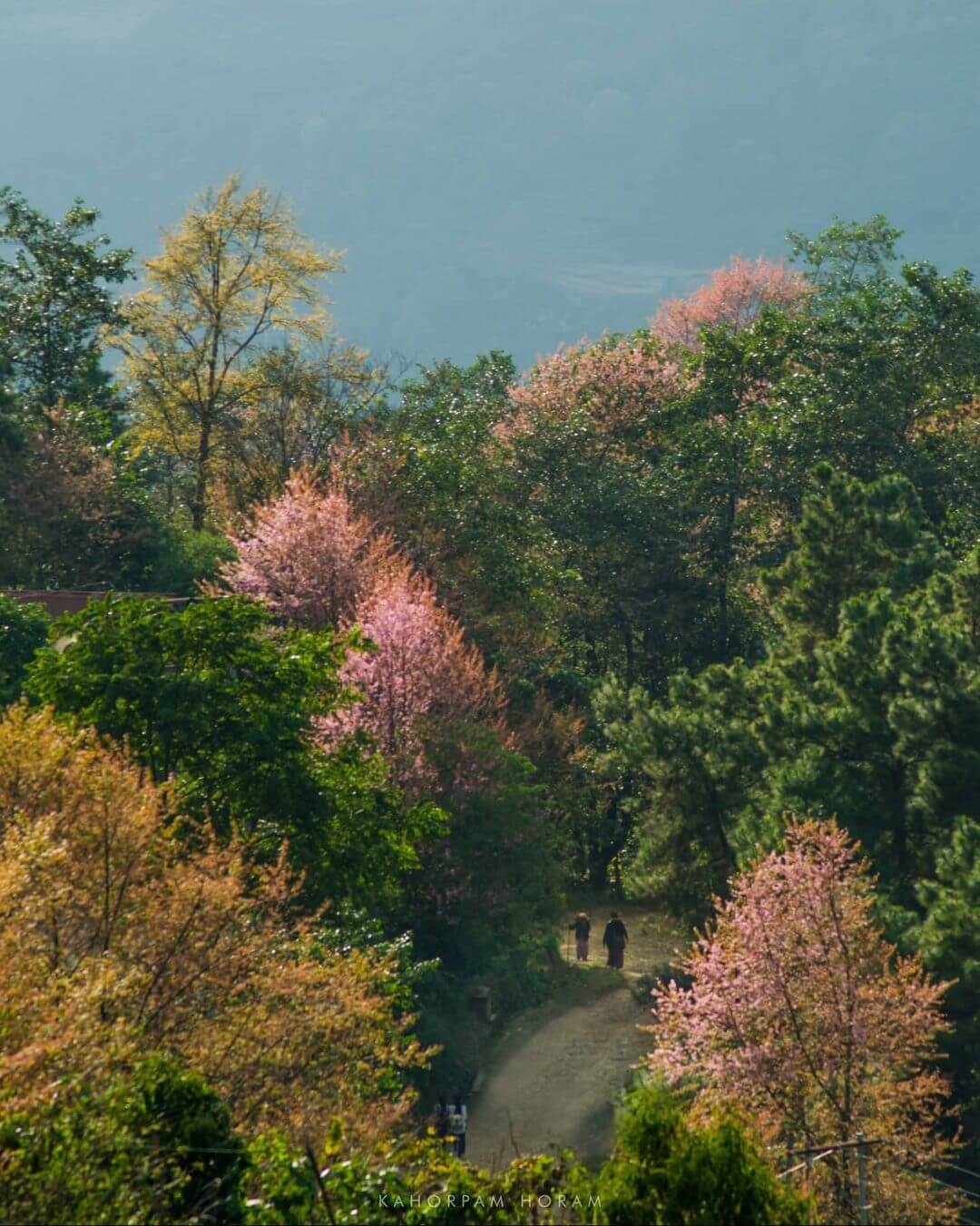 Picture credits: www.instagram.com/kahorpamhoram
8. Thoubal – Adventure seekers should not miss visiting Thoubal. This place is a trekker's paradise. Lined with beautiful lakes and rivers, this place is the best to leave all worries behind and get lost in the lush greenery surrounding all travelers entering the place. The People's Museum here is also a place you must not forget to check out in Thoubal.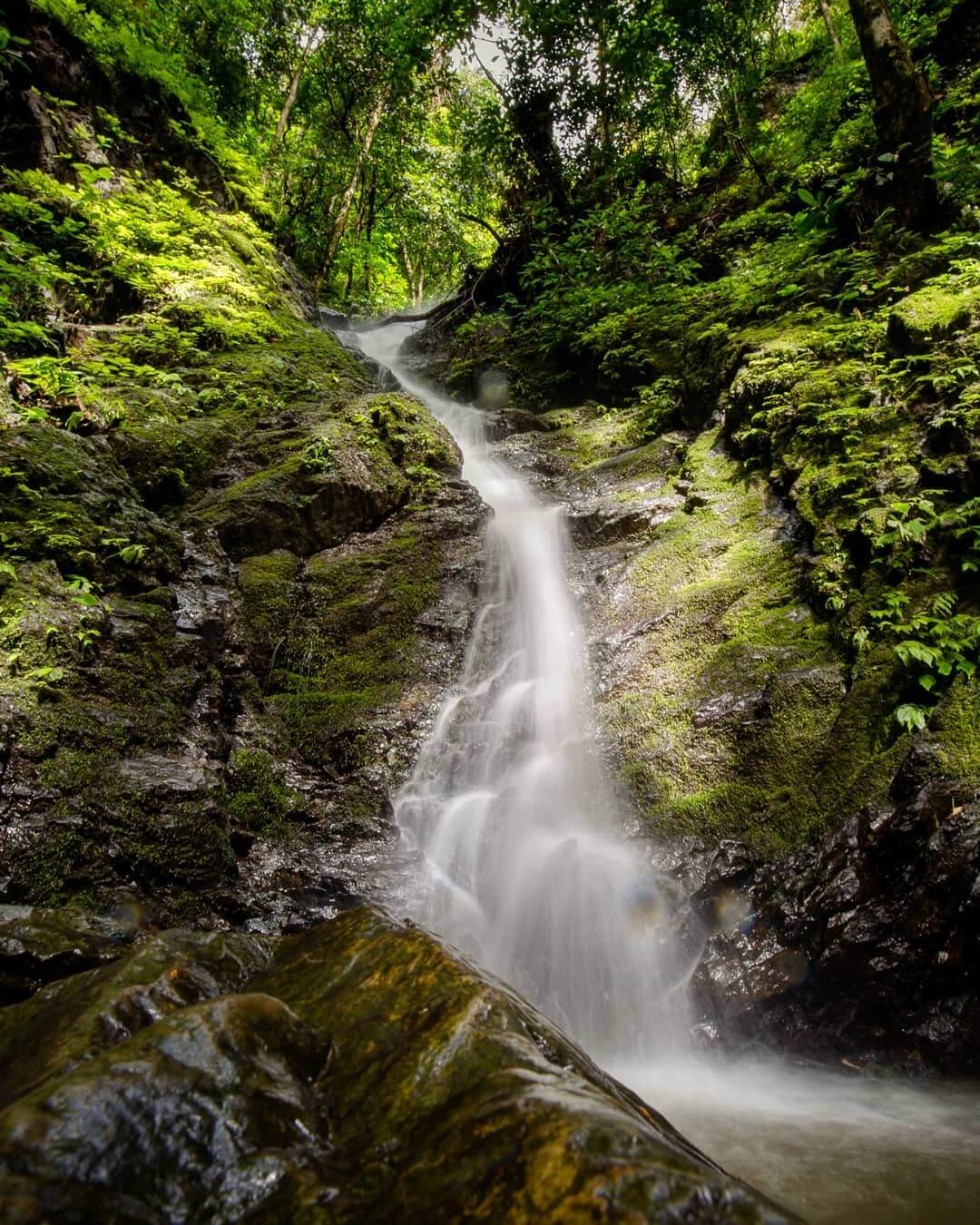 Picture Credits: www.instagram.com/johnmonsang
9. Khongjom War Memorial – This place is built in memory of the brave soldiers who fought in the Anglo-Manipur War against the British. It is a tribute to Major General Paona Brajabashi and his troops who fought bravely against the British during their reign. The Khongjom War memorial is a must-visit in Manipur.
10. Dzukou Valley – We have saved the best for the last. Dzukou Valley is one of the most famous tourist destinations in Manipur. If you're in Manipur, you should never miss visiting this paradise. The trek will leave you with an experience you can brag about for life. The Dzukou Lily which blooms from the end of June to September makes the place ten times more beautiful than what it already is. It is located at the border of Manipur and Nagaland, and you can easily reach the place by any private vehicle.