Bordered by Bhutan, Tibet, and Nepal, Sikkim stands with all its beauty and charm welcoming thousands of tourists every year. The snow-covered mountains in the winters, glaciers, alpine meadows, and varieties of wildflowers will get you all mesmerized by this beautiful northeastern state in India. You won't be in the dearth of finding things to do when you are in Sikkim and some places are a must-visit when you are in Sikkim. Here's a list compiling all the places to visit in Sikkim.
Best time to travel: March-May and October-mid-December.
How to reach: You can reach Sikkim by road, rail, and air.
By road- NH31A connects other states to Sikkim and you can enjoy a beautiful road trip with friends or family through scenic roads lined with lush green trees and the Teesta River flowing alongside. Bus services are available from Siliguri, Bagdogra, Kolkata, and Jalpaiguri. Personal cars or car/bike rentals are also a great option to reach Sikkim.
By rail - Even though there are no major railway stations in Sikkim yet, you can reach either of the two nearest railway stations, Jalpaiguri or Siliguri.

By air - Air transport would be the most convenient way to reach Sikkim if you want to avoid the hassle. Pakyong Airport, the first airport in Sikkim, is located about 35 km from the capital city of Gangtok.
1. Goechala - We are starting with one of the best places for all adventure seekers coming to Sikkim with hopes of getting an experience of a lifetime. They won't go disappointed by this mountain pass, Goechala, which is a forever favorite of all trekkers and adventure lovers. Activities like hiking and skiing are available for tourists to satisfy their souls, all of which while witnessing the magnificence of the highest mountain range in India, Mt. Kanchenjunga.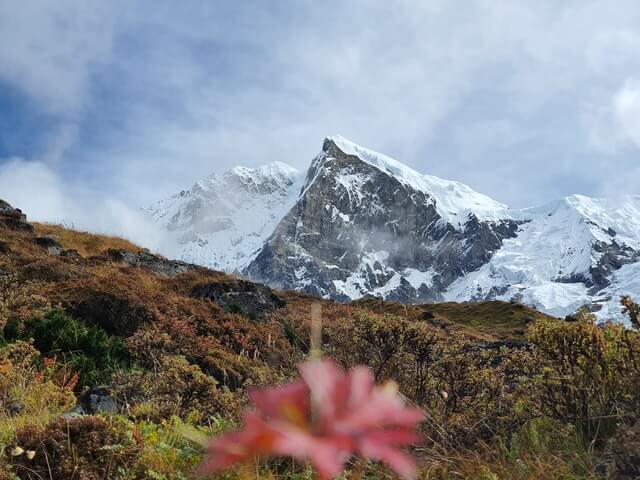 2. Teesta River – Roads that lead to Sikkim would already introduce you to the magnificent view of the Teesta River running alongside it. But, its beauty is best experienced in all its glory during the winters when the river is all frozen and is a sight worth falling in love with. Summers equally provide a beautiful sight of flowers along the clear, shiny water of the river. Activities like kayaking and river rafting are made available to its visitors and you must for it if you want to experience the full might of the river.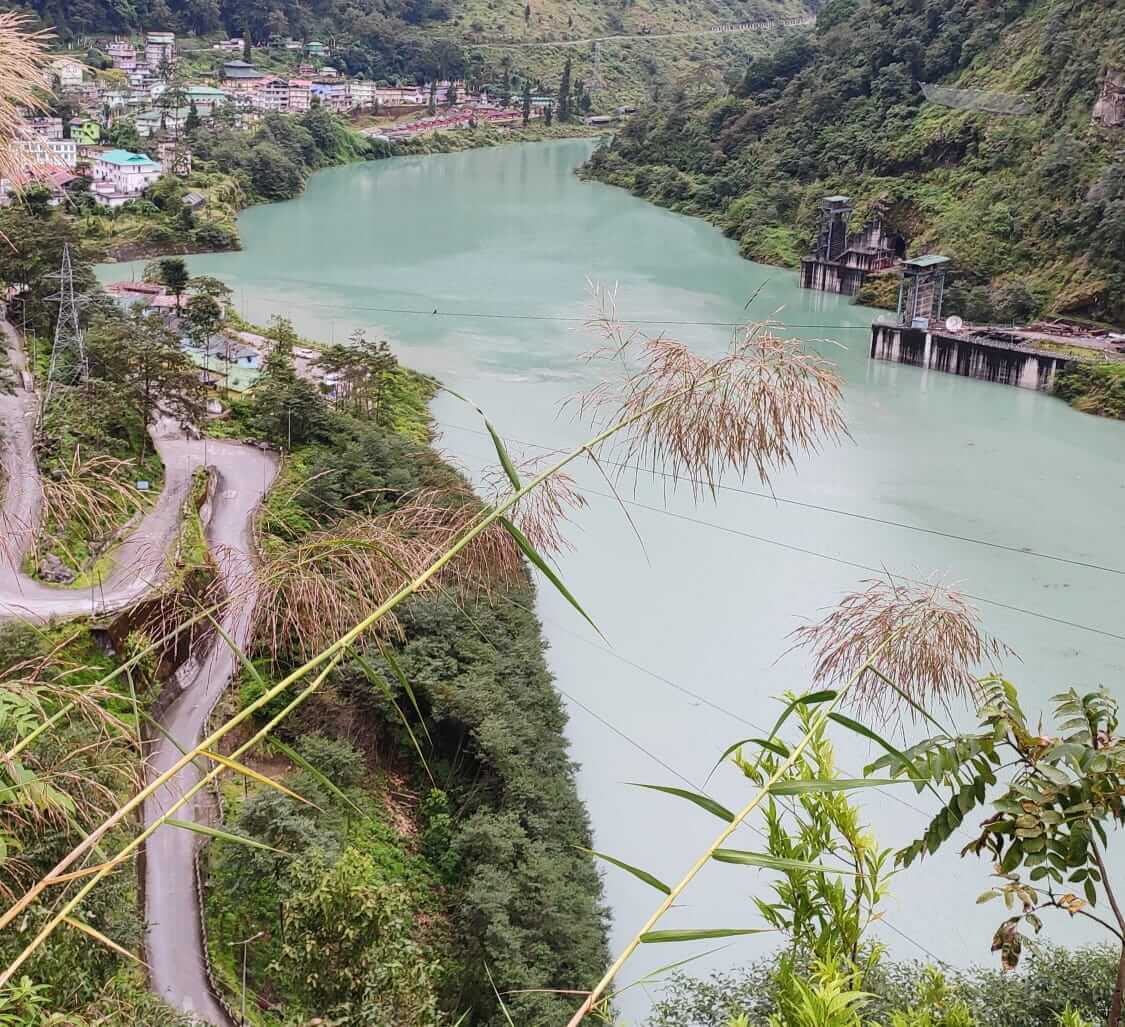 3. Tsomgo Lake - Located about 40 km from the main city of Gangtok, this glacier lake is one of the top tourist destinations in Sikkim. It is one of India's highest altitude lakes which gives you the mesmerizing view of snow-covered mountains all around you. This place which means "source of water" is sure to give you an exceptional experience and make your trip even more memorable. Beautiful flora and fauna are seen around the lake location which includes blue and yellow poppies, Primulas, Yaks, ponies, and migratory birds like Brahmini. It is advised to visit the Tsomgo Lake in the early hours for when it gets dark, the roads are not properly laid out.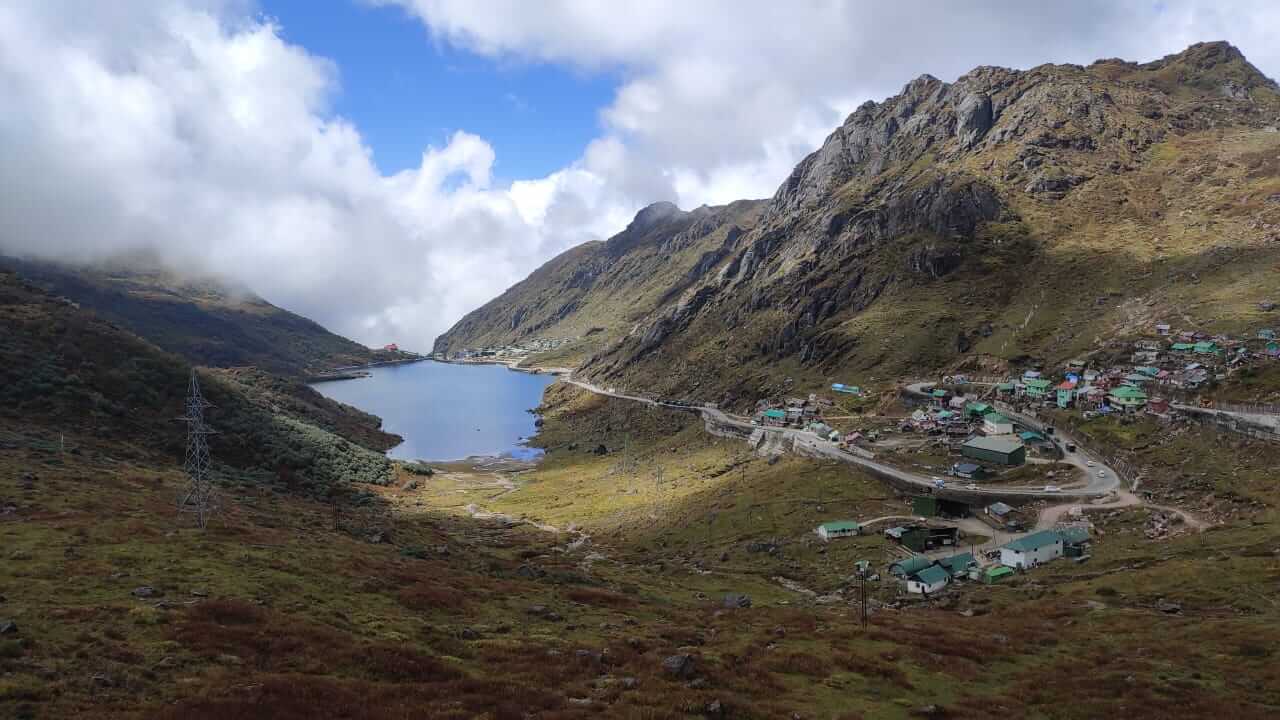 4. Gurudongmar Lake - It is much like the Tsomgo Lake with a beautiful sight of the turquoise tint of the clear, shining waters. It is situated at a height of about 17,88 ft. above sea level and is one of the best tourist destinations in Sikkim. This Lake is considered holy by Sikhs, Hindus, and Buddhists alike. You are sure to find Yaks and Blue Sheep near the lake.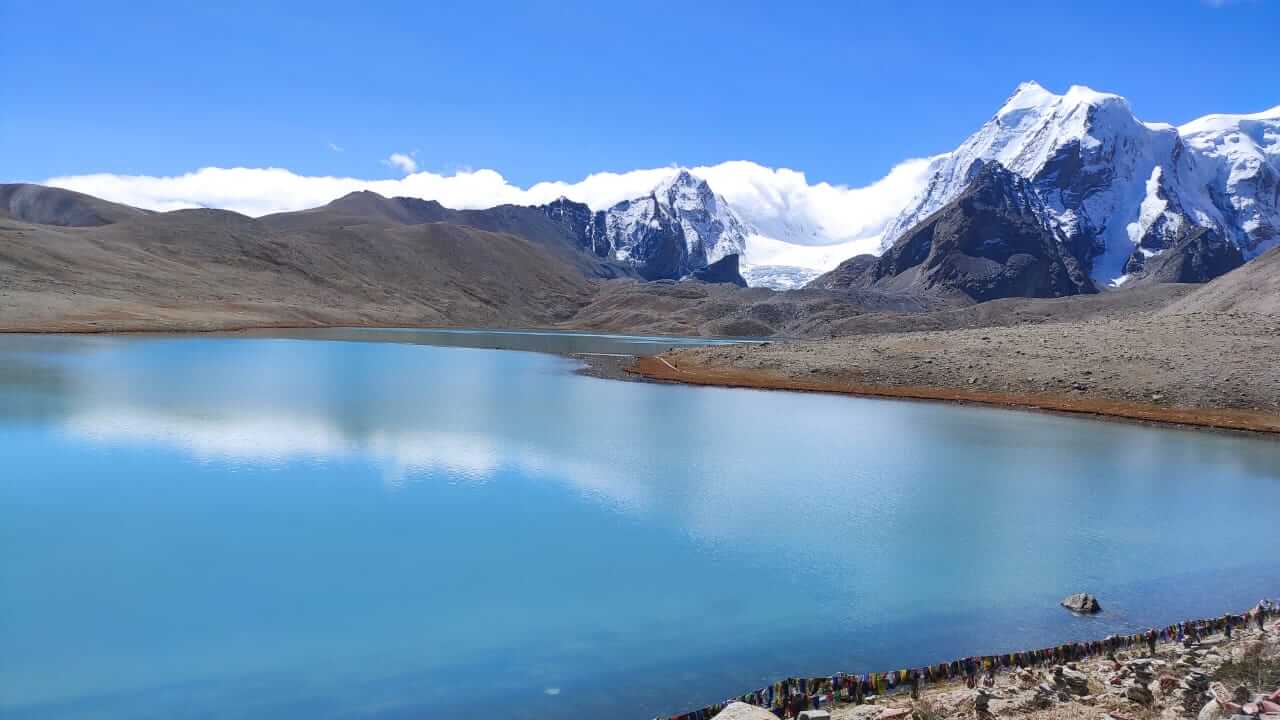 5. Lachen, Lachung, and Yumthang Valley - These three villages are a must-visit if you want to experience the whole of Sikkim cultures and cuisines. Lachen is a small village in North Sikkim, home to many nomadic tribes during the winters. Gurudongmar Lake and Tsomgo Lake can be reached through Lachen so do make a stop at this village. Yumthang Valley is home to a beautiful flower valley in Sikkim which you must not forget to check out when you are in Sikkim.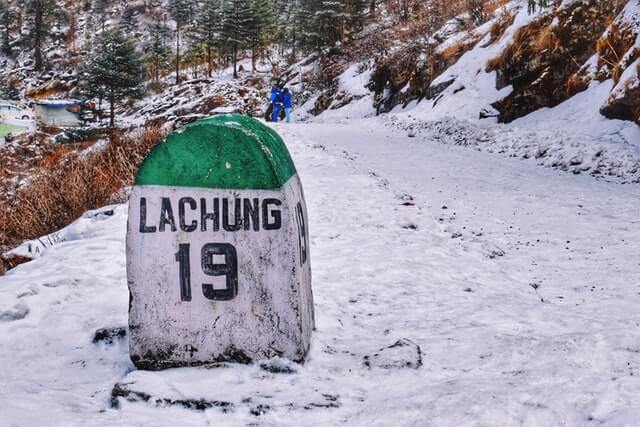 6. Gangtok - The capital city of Sikkim, Gangtok, is a must-visit for anyone going to Sikkim. It lives up to its name of being the most vibrant, colorful, and cheerful city in the state, with many colorful houses and shops set amidst the clouds. To get a glimpse of the mighty Kanchenjunga you must visit Gangtok. From March to mid-May Gangtok welcomes all tourists with the heavenly fragrance of Rhododendrons throughout the beautiful city. Religious places like Do Drul Chorten Rumtek Monastery, Ganesh Tok, Enchery monastery, etc are major tourist attractions of Gangtok. Ganesh Tok and Tashi viewpoint are sure to give you an exceptional aerial view of the entire city.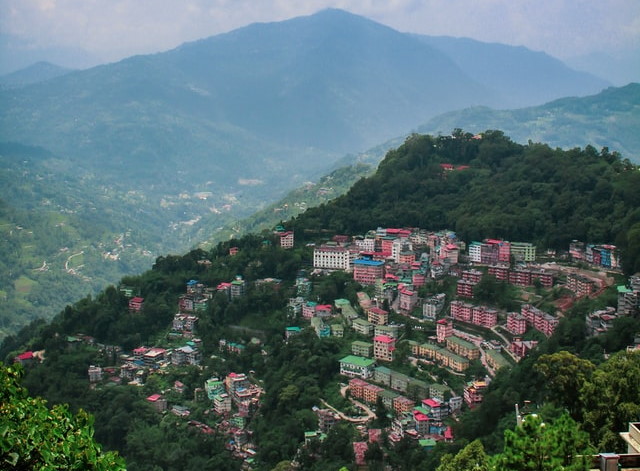 7. Pelling - Tourists from all around the world do not fail to go to Pelling when they visit Sikkim. This is a town loved by all travelers and adventure lovers. It is located 131 km from Gangtok and 73 km from Darjeeling. Try all that this town has to offer, food and culture alike, and you won't leave disappointed.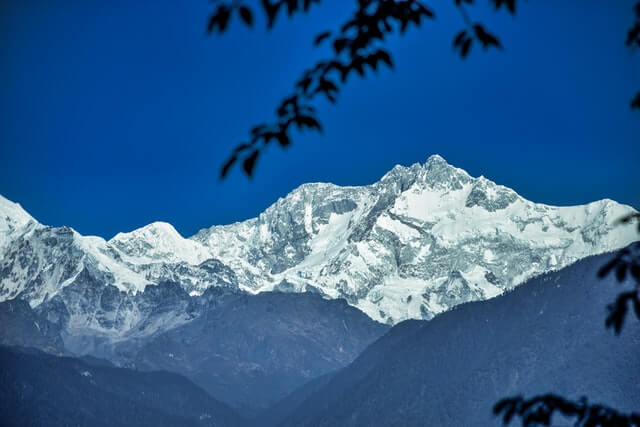 8. Zuluk - It is undoubtedly one of the best offbeat places in Sikkim, which has the wonderful sight of mountains all around it. The view of Mt. Kanchenjunga is magnificent from here and the Thambi viewpoint is what tourists opt for while in Zuluk. The famous Nag Temple is also located here which has an idol of King Cobra situated inside it.
9. Kanchenjunga Base Camp -The trek to the Kanchenjunga Base Camp is sure to give you an experience of a lifetime. When you are at a height of about 14,000 ft. above sea level, the spectacle will leave you speechless and will be an experience worth cherishing for a lifetime. The trek starts from Dzongri and it is advised to take on this adventure in the early hours of the day.
10. Nathula Pass - Located around 53 km from the city of Gangtok, Nathula Pass is one of the most famous tourist destinations in Sikkim. It is the road that connects India and Tibet and we see the beautiful amalgamation of Indian and Tibetan cuisines and cultures, so this place is also politically significant for the state. You are sure to find memorable souvenirs for yourself and your friends and family in the famous border trade market known as Sherathang. Also, a place called Kupup near Nathula Pass is a magnificent sight for all tourists visiting this place.