Assam has many places to attract tourists from all over the world. The beautiful, lush-green sight of the state is in itself enough to make any person fall in love with the view. Every year, lakhs of tourists visit this place all around the year. Right from tea gardens to national parks to waterfalls, Assam has a lot to offer to anyone looking to have one of the best leisurely experiences in life. Here are 12 places in Assam that are a must-visit if you are here-
Panimur Waterfall:
Located in the Dima Hasao District of Assam, Panimur Waterfalls has gained much popularity after many tourists, both local and foreign, have enjoyed its panoramic view and a hearty picnic with friends and family. It is about 220 km from Guwahati via Nagaon and is located in a remote area about 100 meters from the main road. The water comes from the Kopili River and the rippling sound of the beautiful waterfall can be heard from afar. Panimur Waterfall can be the best weekend getaway if you're looking to soak yourself in the clear waters or bask under the winter sun.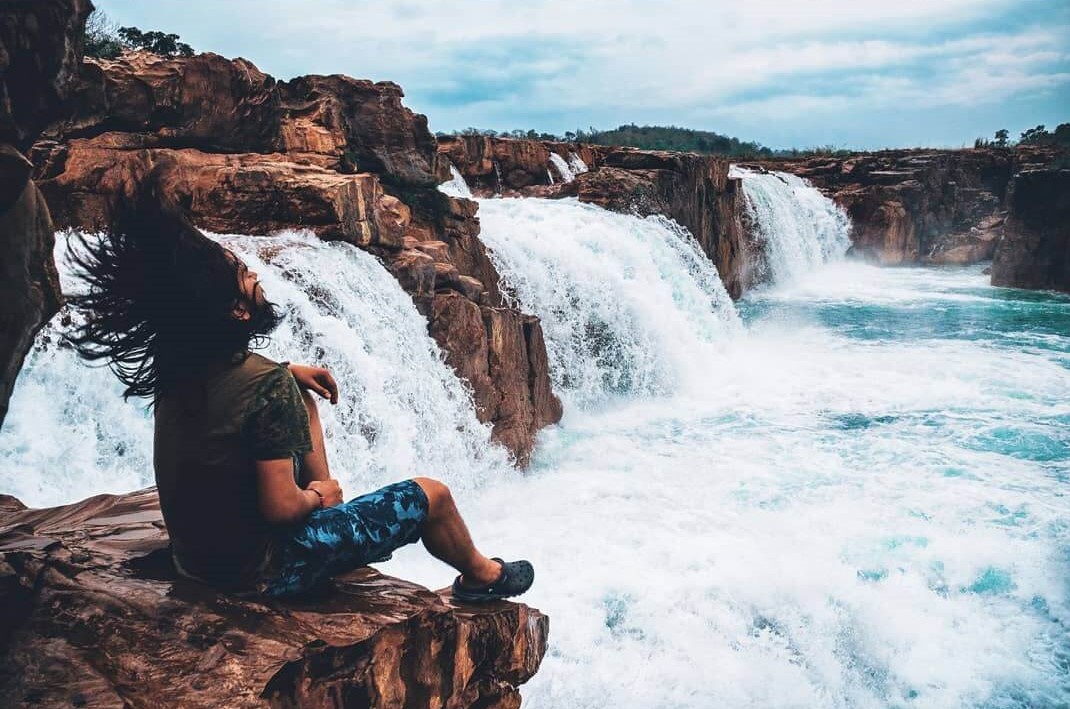 Picture Credits: www.instagram.com/maitreya_mrm
Paradise Lake, Nagaon:
The Kathalguri village in Nagaon has hidden beauty in its fold, and not many people have explored it yet, but lately, Paradise Lake or Neelapani Lake has become one of the favorite picnic spots in Assam. There are many interesting folklores associated with the lake and apparently, it is a haunted lake with many young deaths. You can't miss visiting the place to know more about these stories and test the folklores yourself.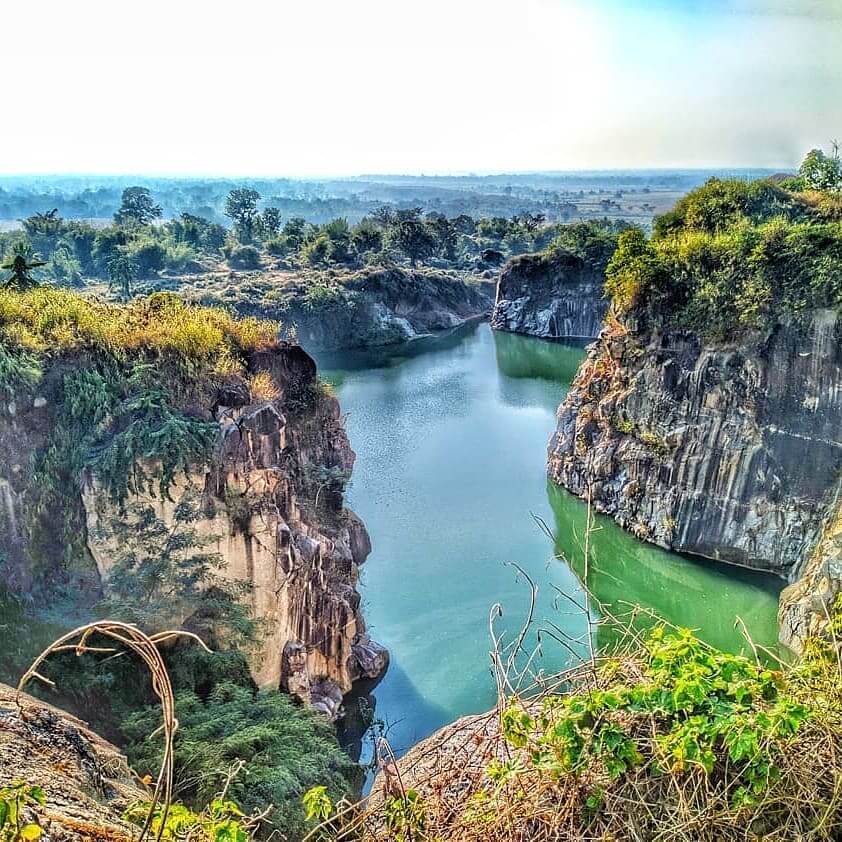 Picture credits: www.instagram.com/dhritika
3. Haflong:
The only hill station in Assam, Haflong, has a lot in store for all tourists visiting it all around the year. It is the headquarters of the Dima Hasao district of Assam. Surrounded by beautiful greens and pleasant landscapes throughout, Haflong boasts to serve all nature lovers with some of the best views of Assam. Known as the White Ant Hillock, Haflong is also culturally very rich and gives a pleasant experience to all types of tourists.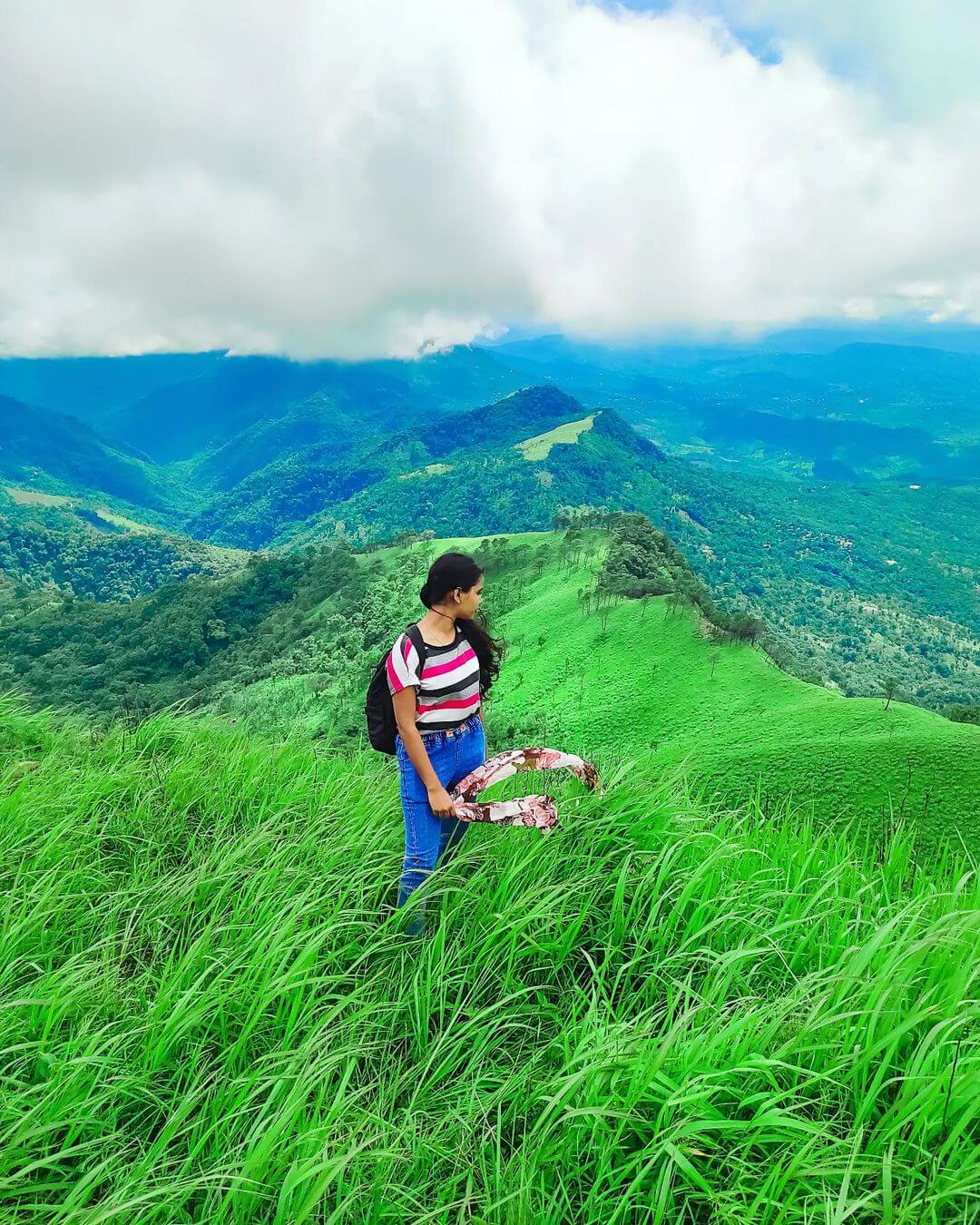 Picture Credits: www.instagram.com/purnashriii
4. Kakochang Waterfall:
Kakochang Waterfall is one destination you should not miss visiting while in Assam. It is just an hour's drive from the Kaziranga National Park. Lately, Kakochang has come up as one of the most loved picnic destinations for people in the Northeast. Waterfalls are a delight as it is but Kakochang has its charm and you are sure to be mesmerized by it.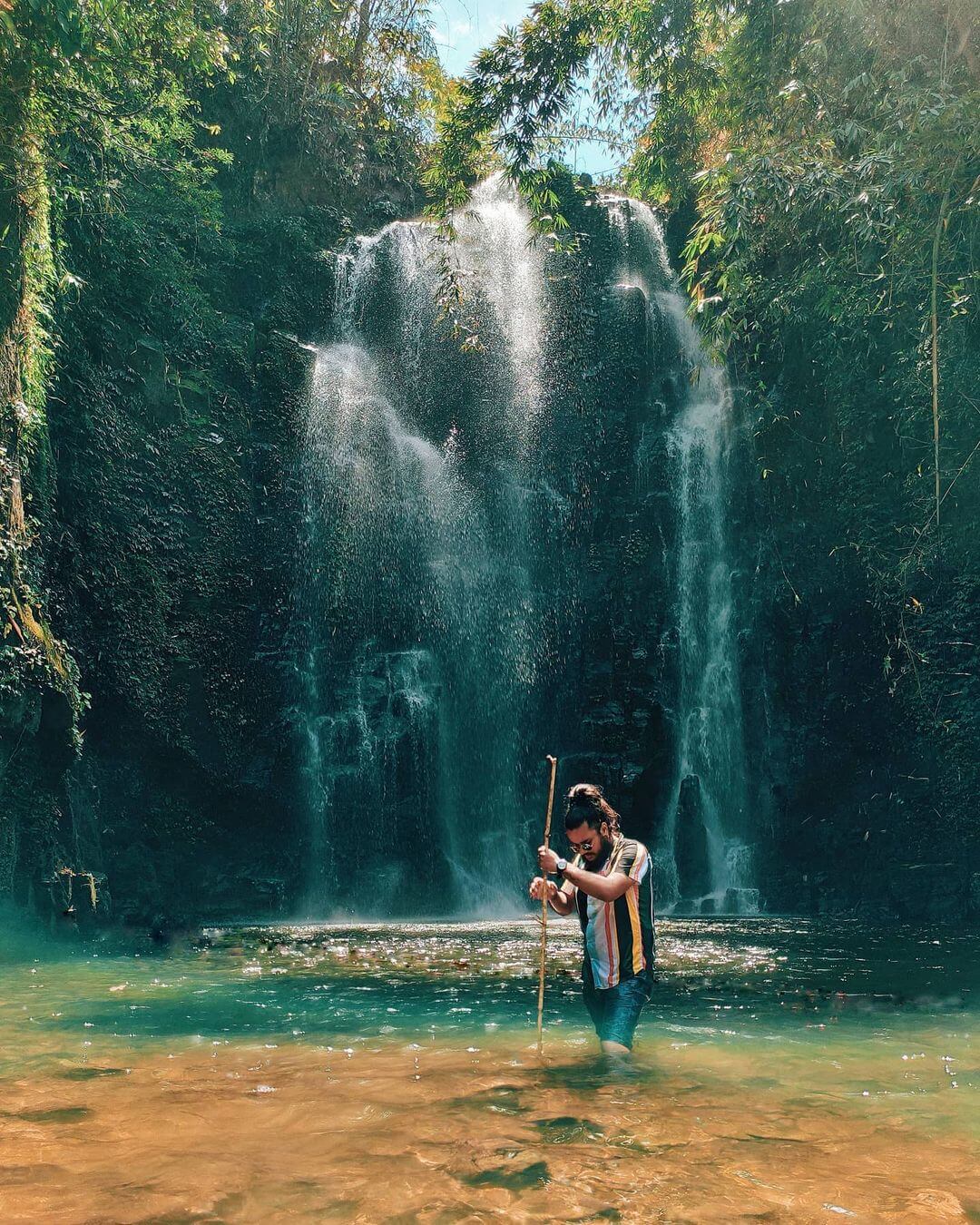 Picture Credits: www.instagram.com/maitreya_mrm
5. Majuli:
The largest river island in the world, Majuli, is the cultural hub of Assam. The culture and the festivals of Majuli are filled with vibrant colors and are full of music and dance. It can be reached by ferries from the Jorhat town. Major tourist attractions in Majuli are its Satras like the Kamalabari Satra, Auniati Satra, and the Dakhinpat Satra. If you wish you have a wholesome experience of this beautiful, lush-green island in the mighty Brahmaputra, you have to visit Majuli during the Raas festival.
6. Chandubi Lake:
Chandubi Lake has gained much popularity among tourists over the years. It is located about 64 km from Guwahati. The most attractive feature of this place is the natural lagoon formed in the lake. Activities such as rowing and fishing are allowed in the lake and hence, people from all over Assam visit this place to enjoy a perfect leisurely hour.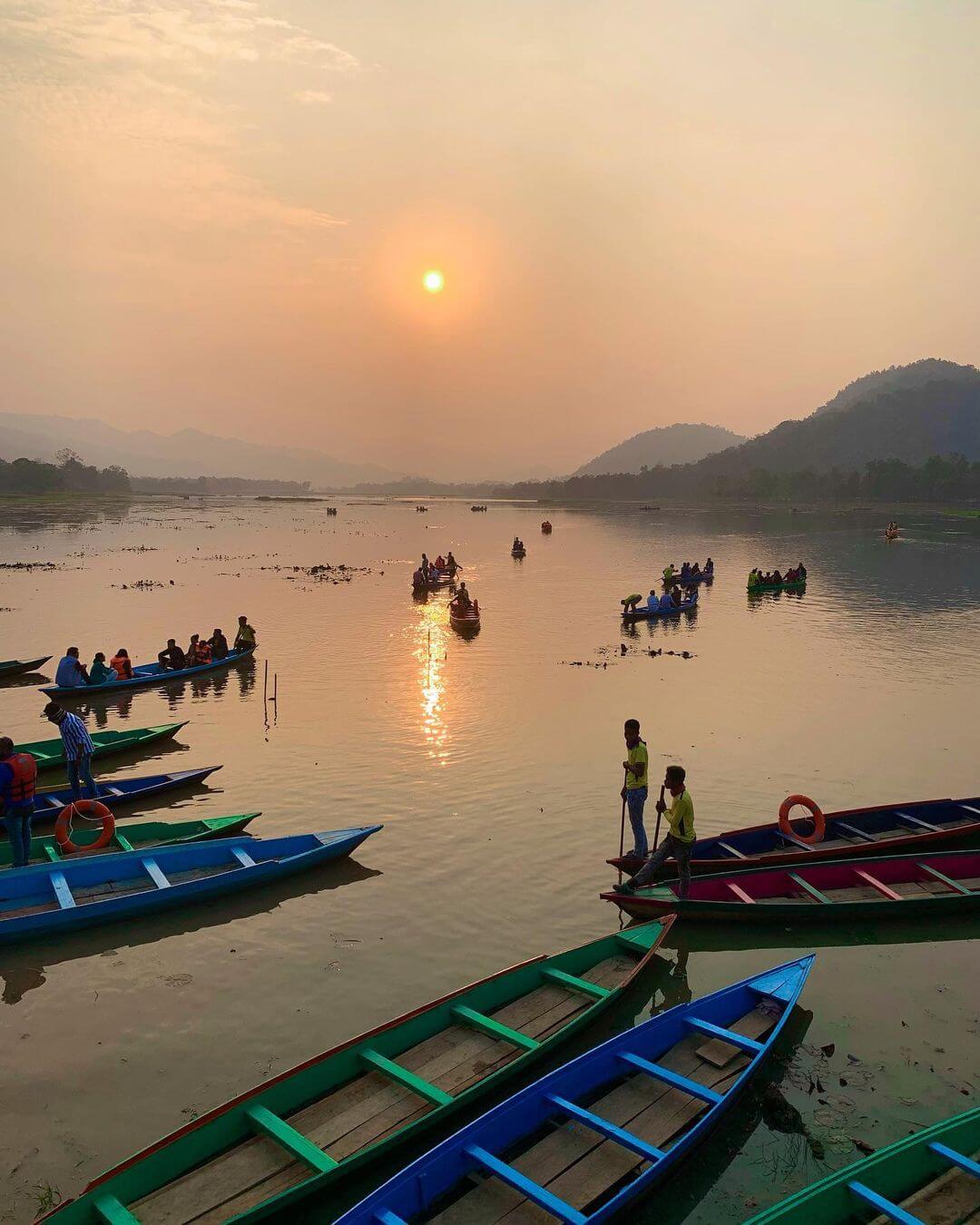 Picture credits: www.instagram.com/stunningsango
7. Kaziranga National Park:
The world-renowned Kaziranga National Park is a place you cannot miss visiting while in Assam. It is just a 3-4 hours' drive from Guwahati city. Famously known for its one-horned rhino, Kaziranga is also home to many other beautiful animals and birds such as the Asiatic Water buffalos, the royal Bengal tiger, hog deer, and many more. The jeep safari in Kaziranga is a must for a very new visitor, and also not to forget the elephant safaris which a lot of tourists seem to enjoy. Apart from the safari rides, tourists also have a lot to explore in and around Kaziranga. Some places in Kaziranga are coming up as famous picnic spots as well and many people crowd these places during the picnic season.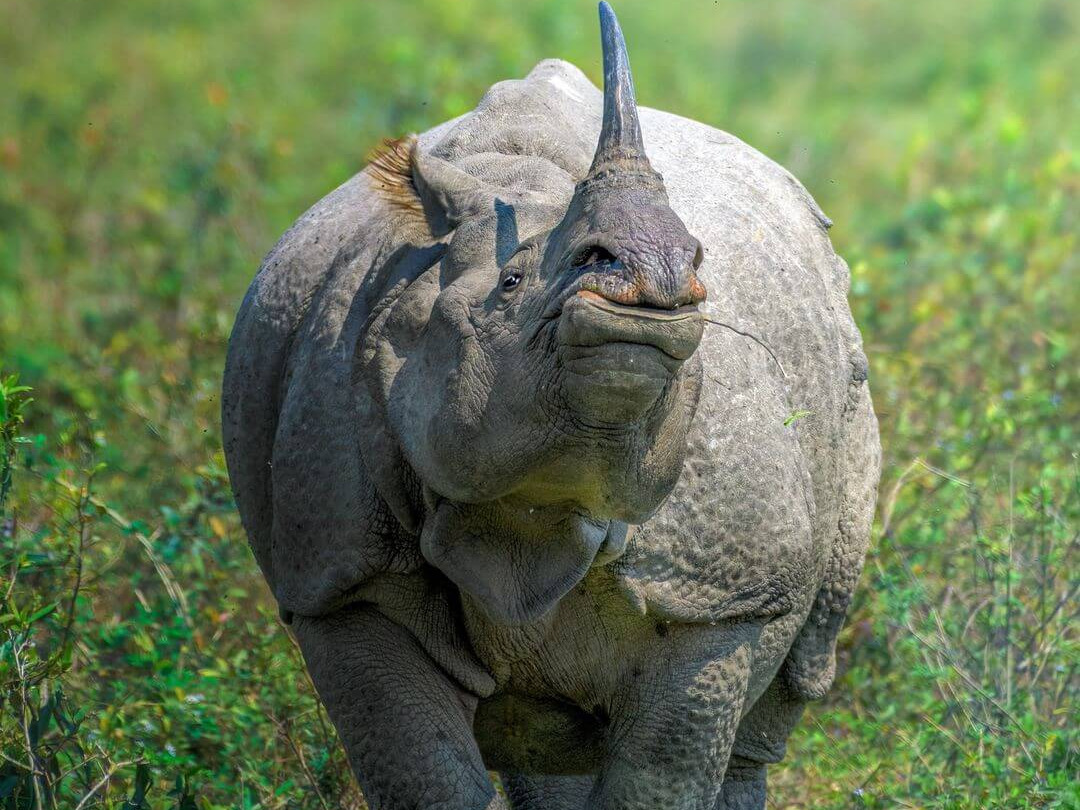 Picture credits: www.instagram.com/susavan_aditya
8. Nameri National Park:
A beautiful and quiet natural recluse, Nameri National park, is the perfect weekend getaway with friends and family. It is just a few hours' drive from the Tezpur town in Assam. Unlike other national parks, it doesn't have jeep safaris but the beauty of this place can be witnessed by walking through the entire space. Apart from witnessing the beautiful flora and fauna, Nameri also gives tourists the experience of adventure sports such as river rafting. Camping experience in Nameri is also a must if you want to enjoy this place to the fullest.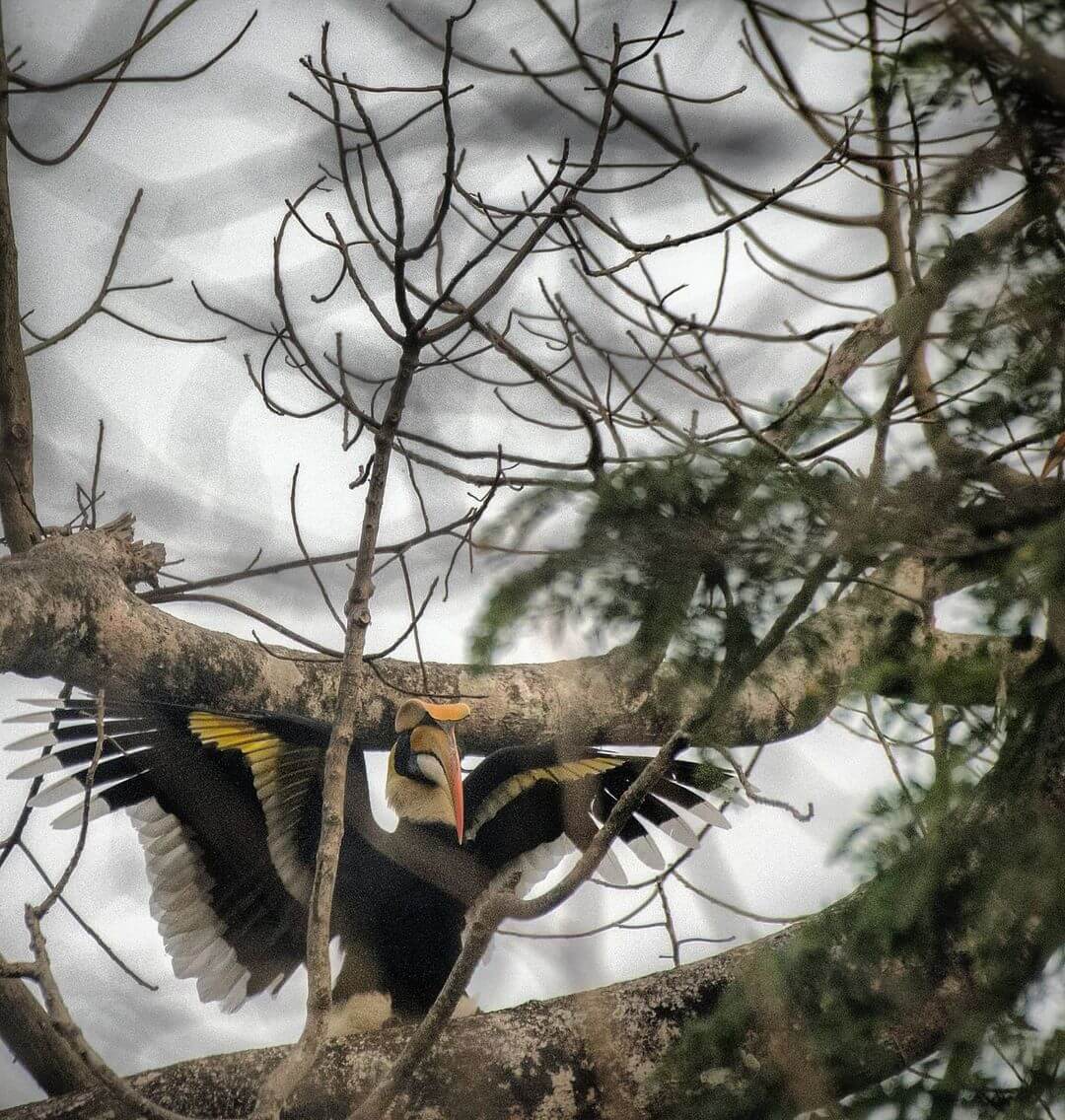 Picture credits: www.instagram.com/twistedshanti_wildlife
9. Kamakhya Temple:
Located in the heart of the Nilachal Hill in Guwahati, the Kamakhya Temple is a place of absolute devotion and peace. Thousands of tourists from all over the world gather at the shrine of Maa Kamakhya or the Goddess of Desire during the Ambubachi Mela. This annual fair is a tourist attraction where lakhs of people, ranging from Sadhus to homemakers, gather at Kamakhya Dham. Because of the belief in the yearly menstrual cycle of Maa Kamakhya, the main temple gate is closed for devotees but the entire place is open for all people coming in to express their devotion towards the deity. A visit to the Kamakhya temple during Ambubachi Mela is a must if you want to witness a sight never seen before.
10. Dibru Saikhowa National Park:
It is located in the Dibrugarh and Tinsukia districts of Assam. Dibru Saikhowa is a treat for nature lovers who want to experience the beauty of evergreen forests and a wide range of fauna. Animals like the Bengal tiger, sloth bear, Chinese pangolin, Hoolock gibbon, and a variety of others find shelter here. It is also home to a wide range of beautiful birds and tourists are sure to spot some eye-pleasing colorful creatures during their visit to the Dibru Saikhowa National Park.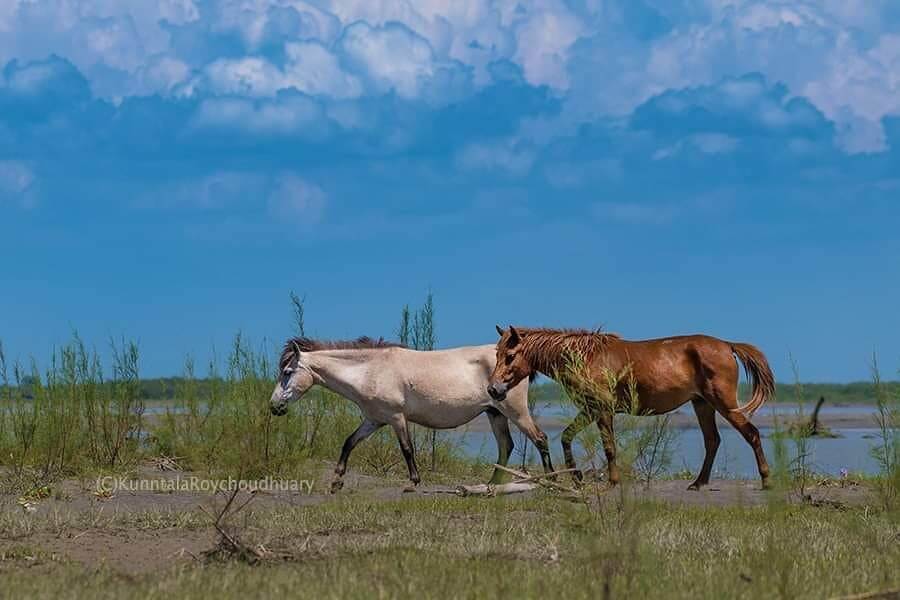 Picture credits: www.instagram.com/kunntalaroychoudhuary
11. Saralpara, Kokrajhar:
If you are looking for a perfect picnic spot this season, your search ends at Saralpara. With lush green flora and a rivulet running through the valley, this place is perfect for a weekend getaway with friends and family. It is the closest both from Kokrajhar and Bongaigaon. Located at the Indo-Bhutan border, Saralpara is about 65 km from the Kokrajhar town. It is very near to the headquarters of Sarpang Dzonkhag in Bhutan and hence, you get the feel of Bhutanese villages with all the temples and flags seen all around the valley. The Sarpang town in Bhutan was accessible to Indian tourists visiting Saralpara but that freedom was scrapped after the onset of Covid-19.
12. Manas National Park:
A UNESCO World Heritage site, the Manas National Park is home to a variety of flora and fauna. Every year thousands of tourists visit the place to have a glimpse of the wide range of wildlife found there. It is also a Project Tiger reserve, an elephant reserve, and a biosphere reserve located at the foothills of the eastern Himalayas.
Picture credits: www.instagram.com/tanumoy.6