These 10 lesser-known places in India's Arunachal Pradesh is so stunning and beautiful that people should never visit as we know humans destroy nature wherever they go. One can not explain the beauty of Arunachal Pradesh with just a few clicks. It's so beautiful that even China is trying to occupy it. Share this post on your timeline and let the world know the beauty of Arunachal Pradesh and North East India.
1. Dambuk - Dambuk is a small but extremely beautiful place located in the Lower Dibang Valley. It is popular all over the country for its oranges, Dambuk has mesmerized tourists since the beginning of time. This remote village didn't have electricity till three years back yet has managed to attract so many travel freaks to this part of the world.
While the road to Dambuk remains partly closed for about six months due to extreme weather conditions, what's more, interesting is the fact that Dambuk acts as a host to a four-day festival named the Orange Festival. This mega-fest witness several top musicians and artists who come together to make Dambuk's atmosphere more fascinating.
The road to Dambuk is adventure-filled as you have to cross through several patches of forests and difficult terrains.
How to Reach Dambuk: Dambuk is about 600 kilometres from Guwahati and the nearest airport is at Dibrugarh. The best way to reach Dambuk is to get to Roing first from where cabs and buses ply regularly. The journey will be arduous but worth every moment.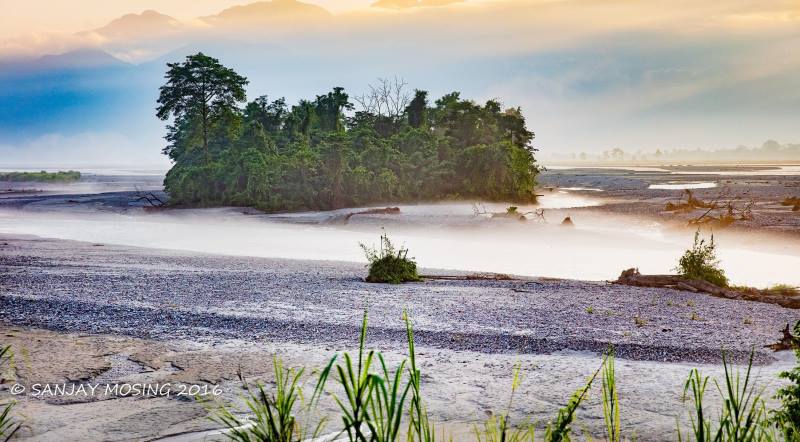 2. Kaho - Kaho is a small and remote village located on the banks of the magical Lohit. With few households and even fewer shops, this village is blessed with mountains on all its four sides. The place is unspoiled by mankind and has a Buddhist monastery for its small Buddhist population.
Kaho is interestingly the last place in the Indian region to which one is allowed to visit. The village is under the control of the Army and you can clearly see the mountain peaks of China from there. Kaho, though very remote and small, has continued to attract adventure seekers and people like you and me to explore its beauty.
How to Reach Kaho: Kaho is almost 840 kilometres away from Guwahati. The nearest airport which is in Dibrugarh is almost 400 kilometres away. The nearest railway station is at Tinsukia which is again 350 kilometres away. Due to its remote location, not many buses and cabs ply over here. Still, you can get to Tezu first and continue your journey from there.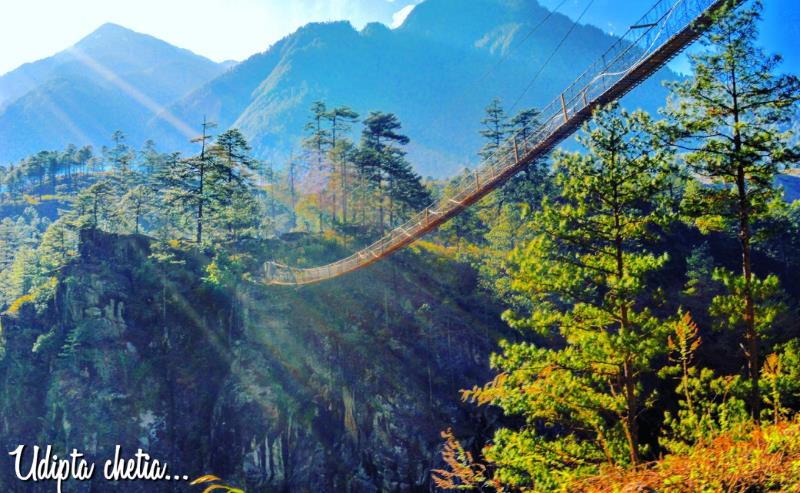 3. Pappu Valley - Pappu Valley is one of the three pristine valleys that form the 'rice bowl' of East Kameng, the other two being the Pakke Valley and the Passa Valley. The meandering streams that flow across the valley make it look more beautiful and magical.
If you are in Arunachal to explore its hidden jewels, then you can't afford to miss this valley. During the summers the valley becomes green with natural beauty and offers enough views that could leave any photographer baffled. The winters bring the tourists to the iconic Kameng River for fishing and angling activities.
How to Reach Pappu Valley: Pappu Valley is about 20 kilometres away from Seppa which is the district headquarter and about 380 kilometres from Guwahati. The nearest railway station is in Naharlagun which is almost 200 kilometres away. The best way to explore Pappu Valley is to first get to Naharlagun and drive from there.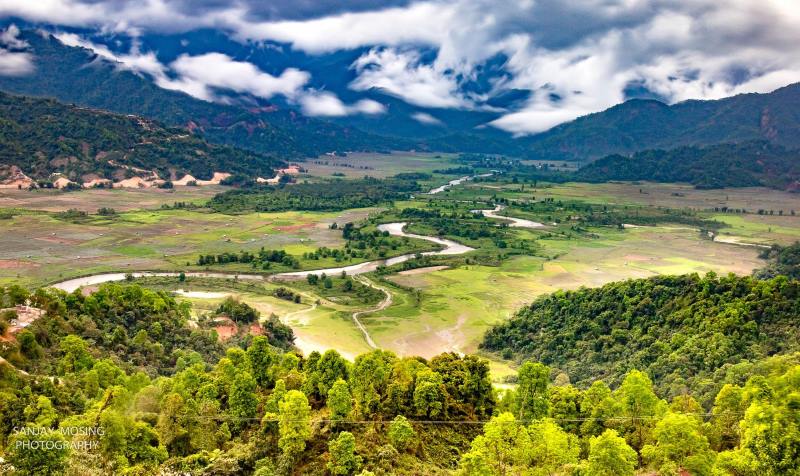 4. Sela Pass - Sela Pass stands at an elevation of more than 4000 meters which makes it one of the highest motorable roads in India. The chilling environs and the spectacular altitude are simply spellbinding and fascinating at first sight.
Sela Pass remains jam-packed with tourists and justifies its tag as the 'Paradise on Earth'. The main attraction here is the Sela Lake which greets its tourists once they enter the region. The breathtaking views of snow-clad mountains and pools of clouds will remind you of some fairyland. Sela Pass should be on every traveller's bucket list.
How to Reach Sela Pass: Sela Pass is 440 kilometres away from Guwahati and 260 kilometres from Tezpur. The nearest airport is at Guwahati and the nearest railway station is at Dekargaon. The road to Sela Pass is as breathtaking as the place itself. Tourist cabs ply regularly from Tezpur and Bhalukpung.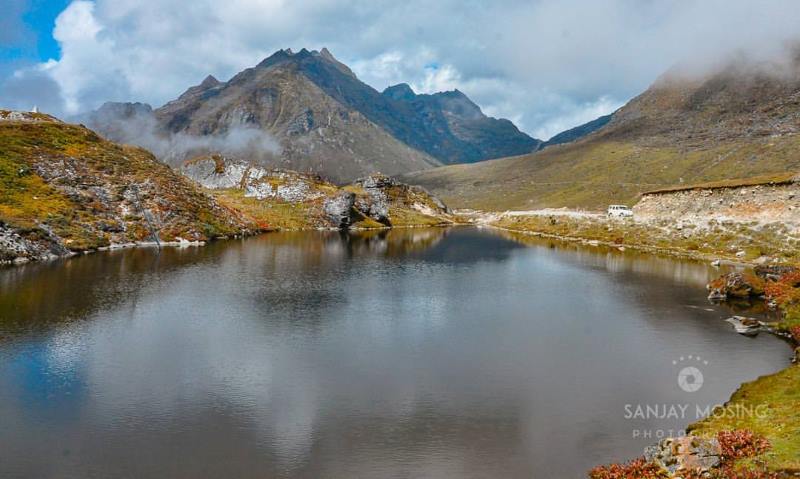 5. Walong - Walong is a wonderful cantonment area in Arunachal Pradesh with several war memorials and hot water springs. It is regarded as the easternmost town in India and to the tourists' delight, this place is where the first rays of the sun fall.
Known mainly for the war memorials dating back to the Sino-Indian War in 1962, Walong over the years has gained enough popularity to be regarded as one of the most visited places in Arunachal. The winter months are when people usually plan a visit to Walong.
How to Reach Walong: Walong is located around 200 kilometres from Tezu which is the district headquarter. The nearest airport is in Dibrugarh and the nearest railway station is in Tinsukia. Getting to Walong from Guwahati can take you more than a day as they are 800 kilometres apart. A road trip via Tinsukia, Hayuliang, Parasuram Kund, and Tezu is a viable option.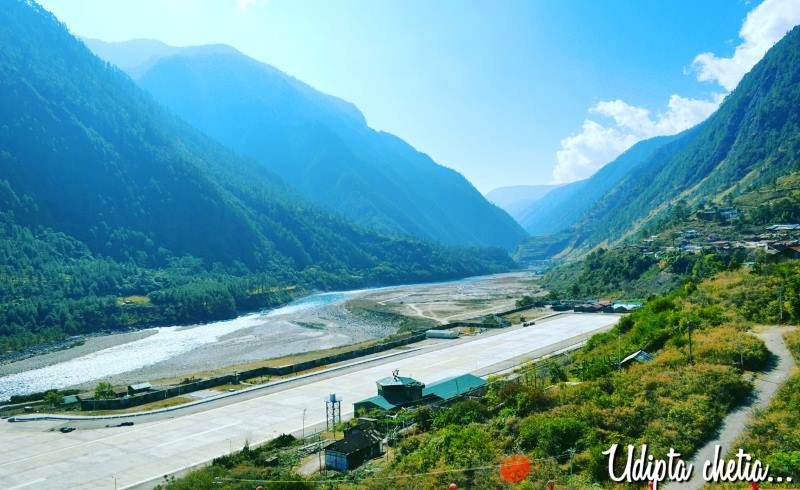 6. RaneGhat - Another unexplored yet exciting destination in Arunachal Pradesh is Ranaghat village. This small village in East Siang is famous for its pristine beauty and the eye-catching Ranaghat Bridge. Most tourists travelling to Pasighat make sure to visit Ranaghat for its endless natural beauty and serenity. Do keep this place in your travel bucket list if you want to make your Arunachal trip a memorable one.
How to Reach Ranaghat: Ranaghat is just over 2 kilometres from the district quarters of Pasighat and is easily accessible by road. The nearest airport and railway station is 160 kilometres away in Dibrugarh. If you are Ranaghat from Guwahati, it will take you more than 12 hours to get there as both the places are almost 500 kilometres apart.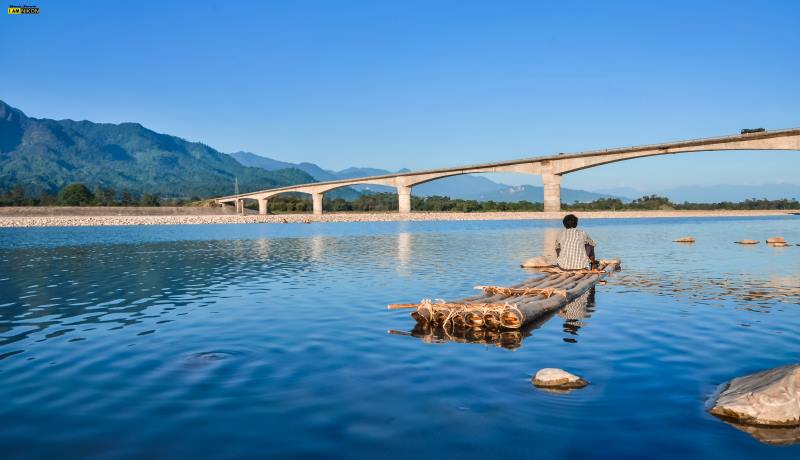 7. Mechukha - Mechuka in recent years has gained much popularity among nature lovers. This small town is located some 6000 feet above sea level in the Mechuka Valley in West Siang District and is surrounded by pine trees all over. The beautiful river Yargyapchu flows across the valley which makes this place look even more mesmerizing. Mechuka's scenic beauty, the local tribes, and the snow-clad mountains all make it a truly off-beat destination.
How to Reach Mechuka: Mechuka lies very close to the Indo-China border so if your starting point is Guwahati you are in for a spectacular road trip passing through several beautiful destinations on the way. The nearest railway station is in Silapathar and the nearest airport is in Dibrugarh. The journey is arduous but you can't possibly miss out on an experience of a lifetime. Can you?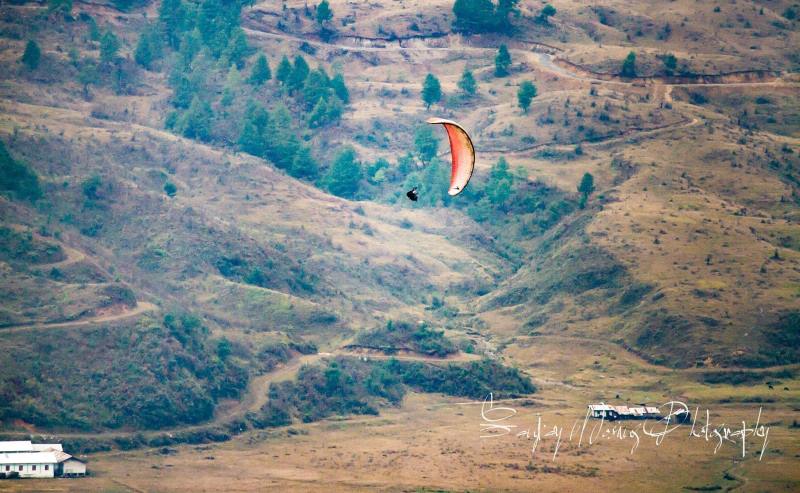 8. Kibithu - Regarded as the easternmost motorable point in India, Kibithu is a place of both natural beauty and historical importance. It lies in the belt where some of the fiercest battles were fought during the Indo-China War of 1962.
The beautiful landscape remains camouflaged with clouds and is a nature lover's bounty. On a clear day, you can even spot some Chinese households towards the border. You can spend the day hiking, exploring the village region, interacting with the local tribes and getting mesmerized by the beauty of this place.
How to Reach Kibithu: The road to Kibithu calls for more adventure and less pleasant. Being the easternmost motorable in India, getting to Kibithu is not only a daunting task but also requires patience. Guwahati is almost 850 kilometres from Kibithu and takes more than a day to reach there. The nearest airport which is at Dibrugarh is also more than a 12 hours drive.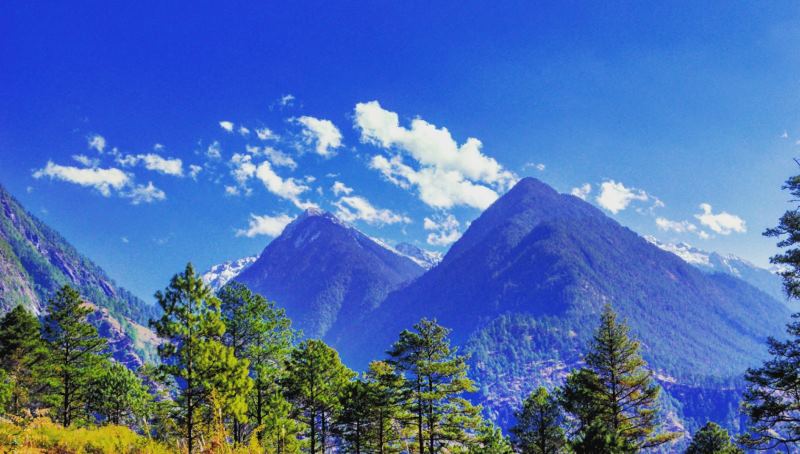 9. ptso lake - Located about 16 kilometres away from Tawang, the Pankang Teng Tso Lake (popularly known as PTSO Lake) is one of the top attractions in Tawang. The lake is blessed with serene surroundings and mesmerizing scenery which make it more wonderful to visit. It is surrounded by a blanket of blue lapis flowers in summers and by snow during winters.
This unique lake is said to be formed during an earthquake several years back. It remains frozen for most periods in winter so if you are planning to visit the PTSO Lake, you should plan it in summers. The pleasant waters, the snow-clad mountains in the backdrop, and the beautiful birds and the tranquil landscape are all a treat to witness.
How to Reach PTSO Lake: Since PTSO Lake is just 16 kilometres away from Tawang, you need to first get to Tawang and then proceed from there. Regular taxis run from Tezpur to Tawang and charges around 450 rupees per head. The nearest airport, however, is in Guwahati which is 500 kilometres away. The nearest railway station is located near the Tezpur Town in Dekargaon.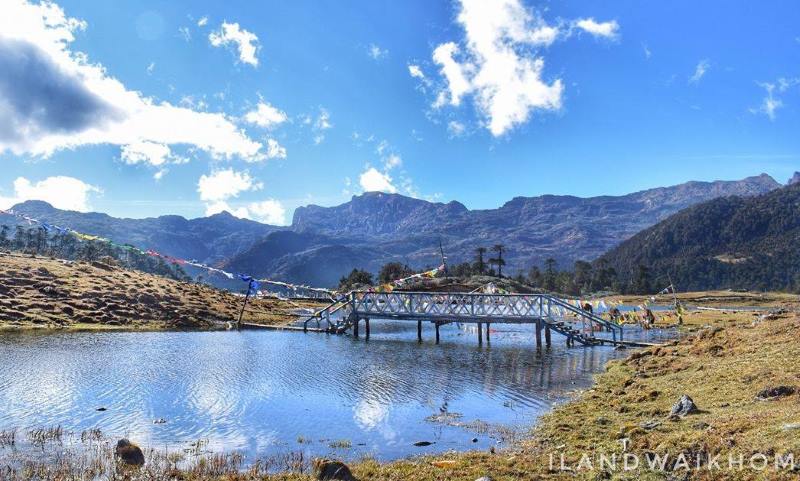 10. Ziro Valley - Located in the forbidding and scintillating mountain-scape of Arunachal Pradesh, Ziro Valley is an enchanting tourist destination which attracts travellers from all parts of the country. The valley has a natural charm of its own that is unmatched and unparalleled. The sprawling rice fields, beautiful villages, their people, and the vibrant flowers that grow in the valley all add to the magic of this place.
Its spellbinding natural beauty makes it look like a paradise never seen before on earth. If you are looking forward to captivating trekking then you are just in the right place as Ziro is known to be a hypnotic destination for adventure seekers like you. Put Ziro in your travel bucket list and trust me, once you get to this place, you will not feel like leaving. This place is so much fun and pleasant at the same time. Ziro has something to offers music lovers too as it hosts the Ziro Festival of Music annually.
How to Reach Ziro: Ziro is well connected with all means of transportation. So getting to Ziro shouldn't be difficult or you. The most convenient way to reach Ziro would be to get on a train to North Lakhimpur or Naharlagun and from there hire a cab to Ziro. The nearest airport is almost 100 kilometres away in Jorhat. Guwahati is at a distance of 450 kilometres from Ziro.