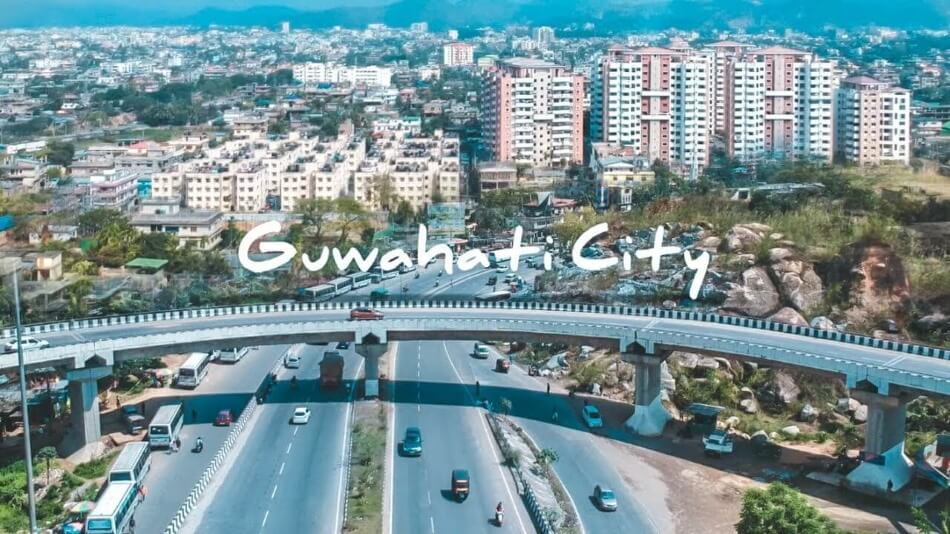 Namaste ji!
Here we go with yet another trip that will test your endurance and perseverance, simultaneously providing you a with the best 7 days of your life.
We suggest you to start off early morning from Guwahati city to avoid the traffic and achieve easy passage through the city. Travelling to Guwahati by public transport & then renting a car from the city for the trip will help you save cash as there are a lot of toll booths to reach Guwahati by road.
DAY 1- Guwahati to Bomdilla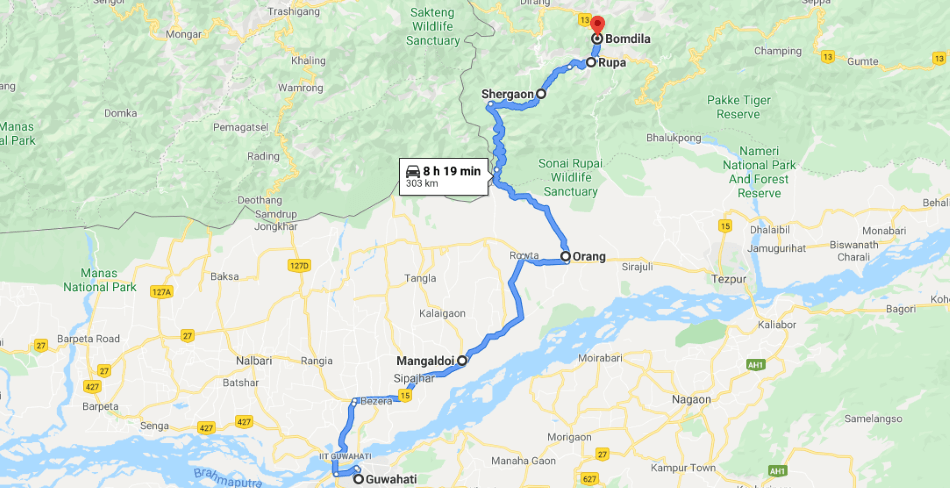 Here is a very less travelled route to Bomdilla from Guwahati with very moderate traffic and scenic views. Starting off early will get you in Bomdila in merely 8 hours, while on route you can have breakfast and lunch at roadside dhabas. On reaching Bomdila by afternoon you can find a good accomodation, lay down your luggage and head out in the city on a leisure walk through the town and visit the famous "Bomdila Bazar", you can also visit the Bomdila monastery.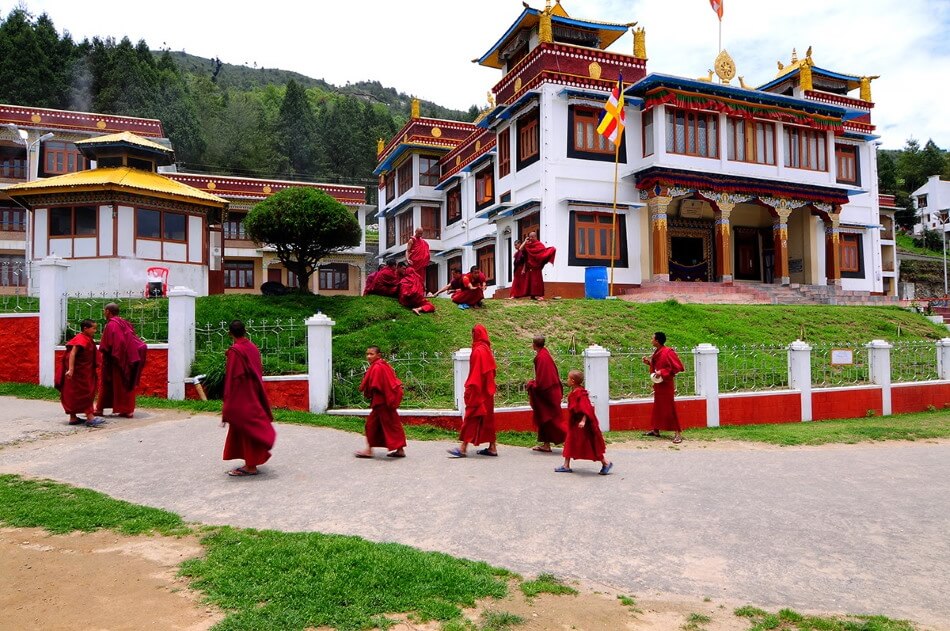 DAY 2 - Bomdila- Dirang - Tawang
Head out to Dirang as early as possible as the roads are tricky and may take extra time to cross. On the route towards you will find a scenic road along Dirang Valley, there are many pit stops on the road which provide Momos and tea along with superb valley views to make your drive more refreshing.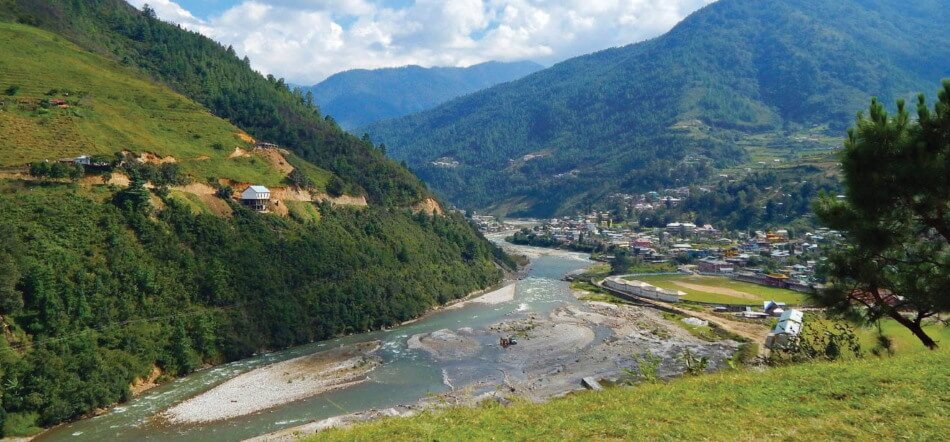 The LDL Buddhist Monastery is a must visit when you are in Dirang. It is an eye catching, beautiful structure standing peace amongst the green lush mountains where you will feel each and every breath you take passing through your body giving you the ultimate experience of peace that you were longing.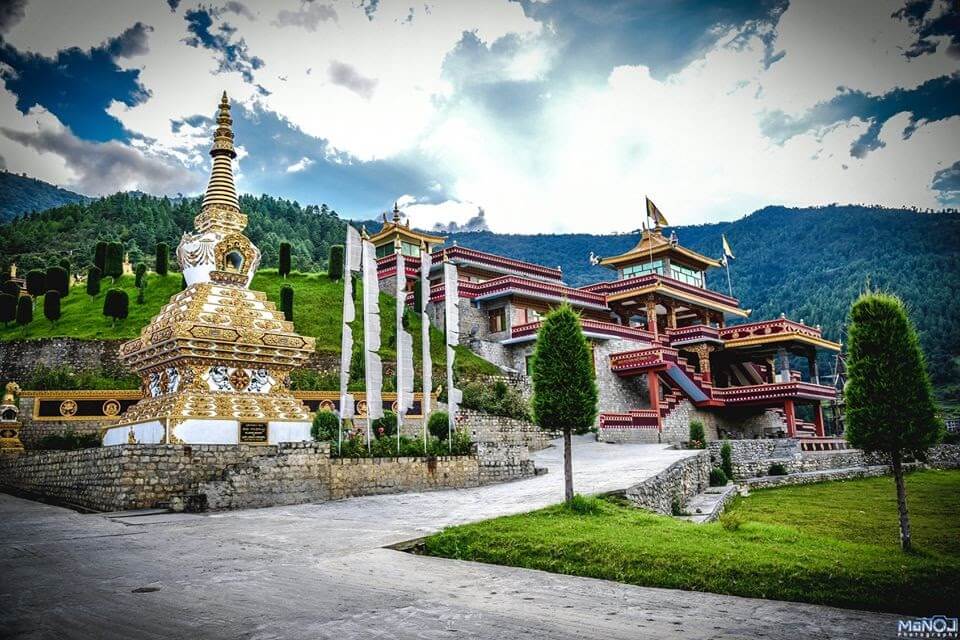 Dirang to Tawang is a long tedious drive providing the bumpy, narrow roads and a lot of other driving challenges. After about 340kms from Dirang towards Tawang, saddle up for the high-altitude mountain pass- The Sela Pass (4170 mts above sea level) which connects the town of Tawang with Dirang.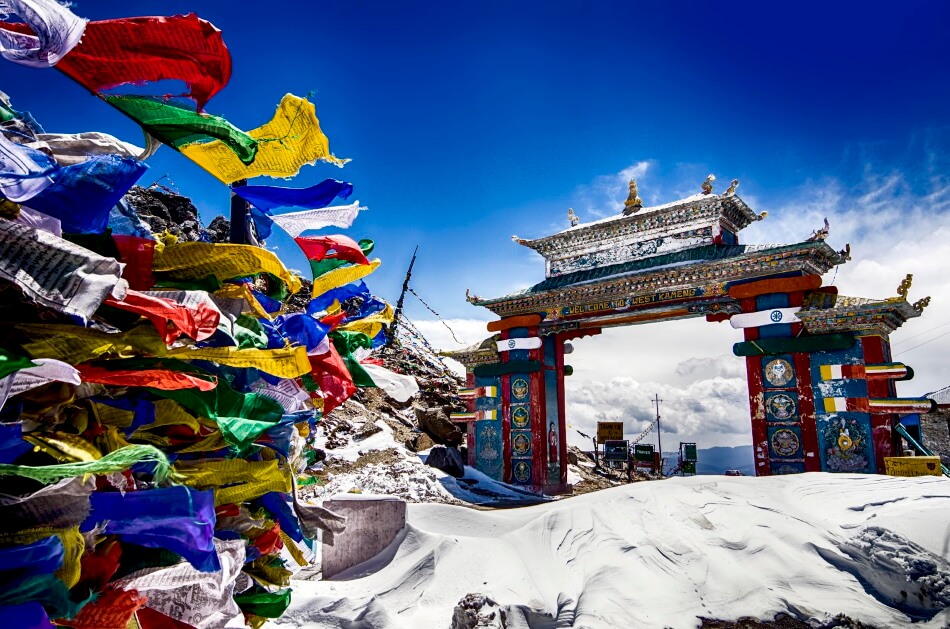 This is the Tawang Gate at Sela Pass which leads you the road ahead, this pass may test your driving skills so be ready for some challenges along the scenic view.
After merely 40kms of travelling, you will find yourself looking at a majestic Buddha Statue sitting in peace, watching over the town & that is where the town of Tawang starts.
DAY 3 - Tawang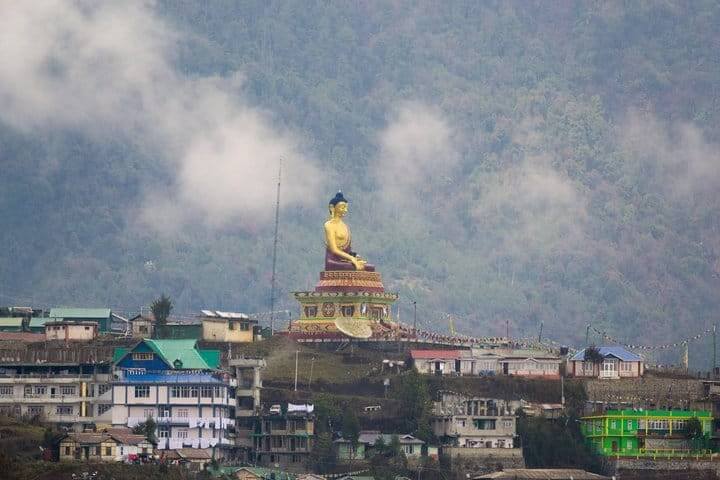 Tawang is a small town that gives a warm welcome to the tourists, while you are literally shivering with cold due to low temperature and fast flowing breeze. Tawang has India's largest monastery and second largest in World so when one is in Tawang there are few basic things one should do, like visiting Tawang monastery, Tawang War Memorial, Ani Gompa, Urgelling Gompa etc.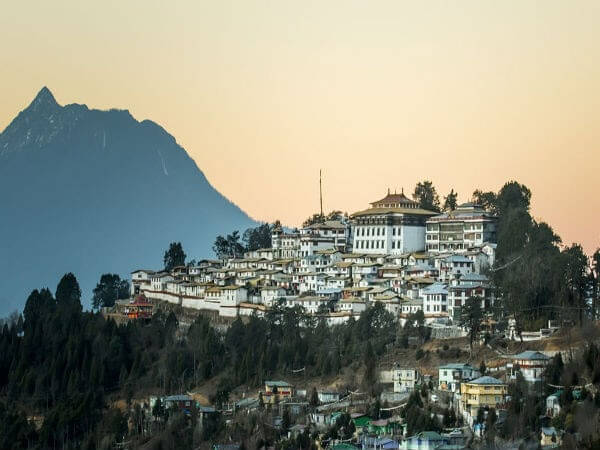 DAY 4 - The lakes around Tawang
So, Tawang is surrounded by these mind-boggling lakes that are created naturally and very recently. The list starts with the Mysterious Lake, the Sangetsar lake which is also known as Madhuri lake because it was first featured in Bollywood movie "Koyla" with Madhuri Dixit as the lead character.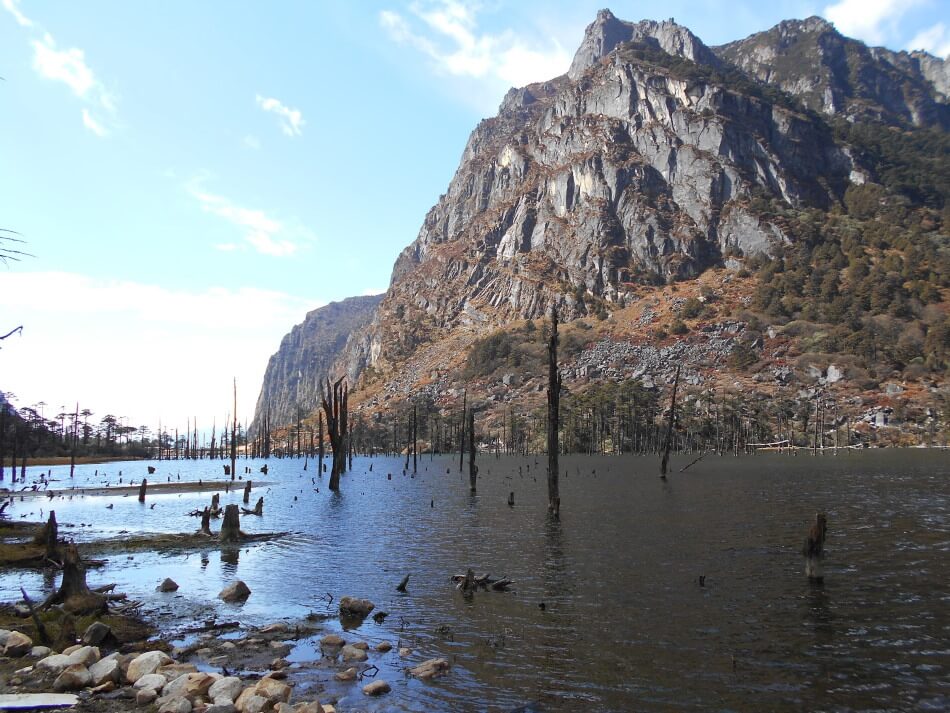 The next point is Pt Tso Lake which is also a scenic place to visit. Just a few minutes away from Tawang there is a Bumla Pass. After spending the day around these lakes you can accommodate yourself in the Tawang Monastery itself which provides very affordable and comfortable stays for tourists.
DAY 5 - Tawang to Dirang
When on the returning route you may feel like it's the end of the trip but that's when you get the chance to visit the off-beat places on the route that will wear off the heavy feeling in your heart.
On the way to Dirang, there are few places like Nuranang Waterfalls, Sangti Valley that you can visit. It is very convenient to spend the night in homestays and hotels in Dirang providing homely services. The main attraction in Dirang is the Hot water Spring.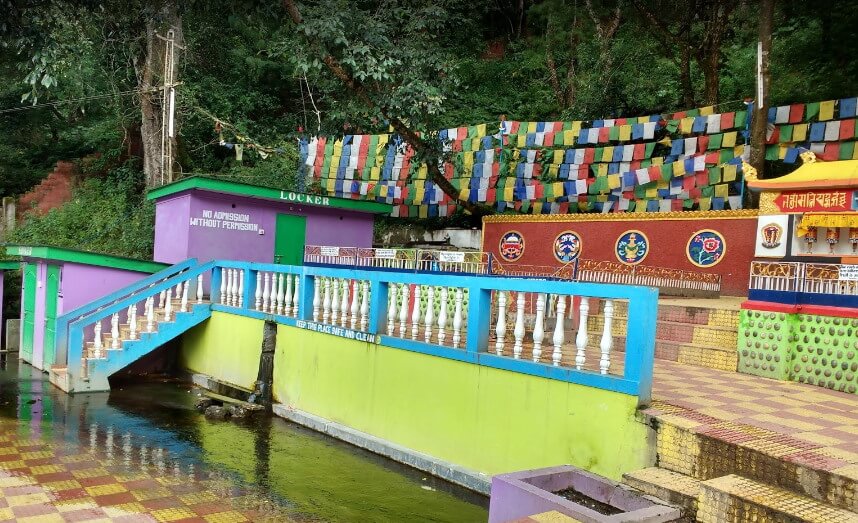 DAY 6 - Dirang to Bomdila
After a tiring drive from Dirang to Bomdila, you can check-in into comfortable home-stays where you can rest for the day and enjoy local food and culture. As on the way up, we had done sightseeing around Bomdila, now is time to sit back, relax and enjoy the main attraction of Bomdila- "Apong" the rice beer. Apong is still made with traditional methods and contains a comparatively higher amount of alcohol than regular grape wine. Hence getting high on Apong or should I say Getting "Aponged", should be on your to-do-list.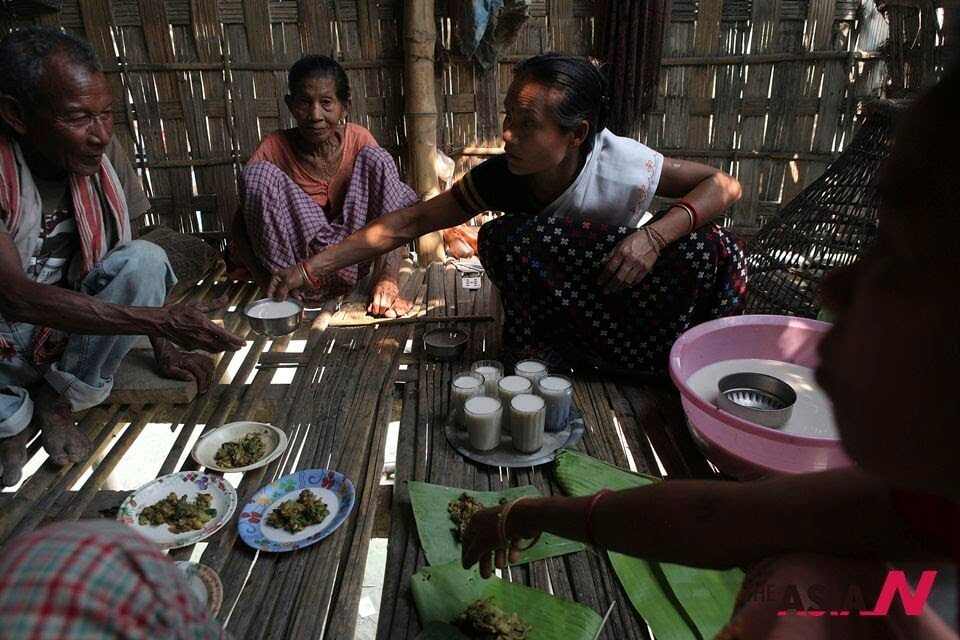 DAY 7 - Bomdila to Guwahati
This time we advise you to take the "Bomdila-Bhalukpong-Nameri-Tezpur-Guwahati" route for a much more comforting ride accompanied with better hotels and scenery of The Nameri Tiger Reserve & National Park.
NOTE: ALL ROADS MENTIONED ABOVE ARE ONLY ACCESSIBLE IF YOU HAVE "Inner Line Permit" PROVIDED BY INDIAN GOVERNMENT.
Stay Safe.
Keep the mountains clean and green.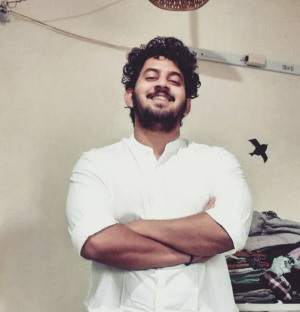 Article by Meghal Khot. Follow him for more stories on Instagram