Going to Meghalaya which is in India's NorthEast was like a dream for me. Being a proper Delhiite our weekend or long trip usually is Goa, Uttrakhand and Himachal Pradesh but still northeast for us was some distant place but for me, it was a paradise waiting to be explored!
Honestly, I wouldn't in my wildest dream have imagined going there that too alone but destiny had it.
I had to visit Guwahati for some work and then it struck me that Meghalaya is barely 2hrs away from Guwahati. Then I started my long planning and talking to every person who has gone there, bombarding numerous questions, stalking people on Instagram (yes I am that crazy). But there is one question I asked everyone there. Is it safe to go alone there? I will answer it later.
So I had 2 days of work at Guwahati and rest 4 days to explore the gem that I am never going to forget this my whole life.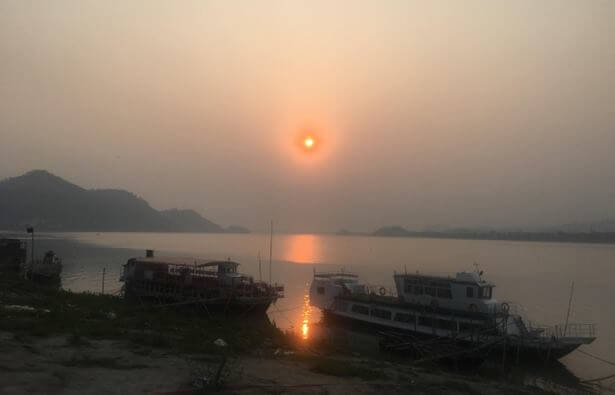 2days in Guwahati:
Guwahati is a very pleasant city with greenery and the mighty Brahmaputra. It is a gateway to the northeast and spirituality. It's a simple yet unique with local flavour, colonial-era mansion and beautiful palm trees.
The places I covered was Paltan bazaar, Fancy bazaar, Gam's delicacy to taste authentic food of Assam. But the best part was cruise which is of 300rs per head for one hour of the cruise with live music and amazing food and it's a must thing to do in the evening when you are in Guwahati!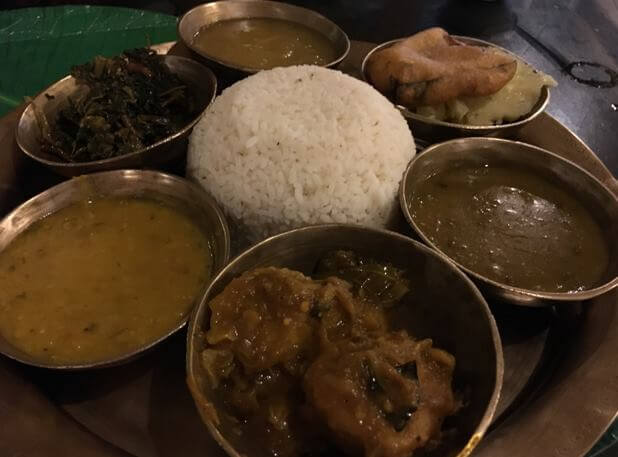 Next day off to Meghalaya (A dream):
Day 1:
Next day I took a shared taxi from Paltan Bazaar at 5:30 am which was of 350rs per head during that journey I met one amazing Bengali couple. I reached Shillong's police bazaar (the main central point) at 7 am.
Pro tip: book hotel which is nearer to police bazaar.
On day one I shared my taxi fare with that Bengali couple and roamed around the paradise, the wettest area the 'Cherrapunji'.And I fell in love with the roads and the sidewalks. It's like every nook and corner of this place has been blessed with beauty! Being a photo enthusiast I literally wanted to click every place!
Places to visit in Cherrapunji: Mawkdok valley point, EcoPark, Nohkalikai waterfall, seven sister falls, mawsmai cave- all can be covered in one day just hire a private taxi (2500 charge).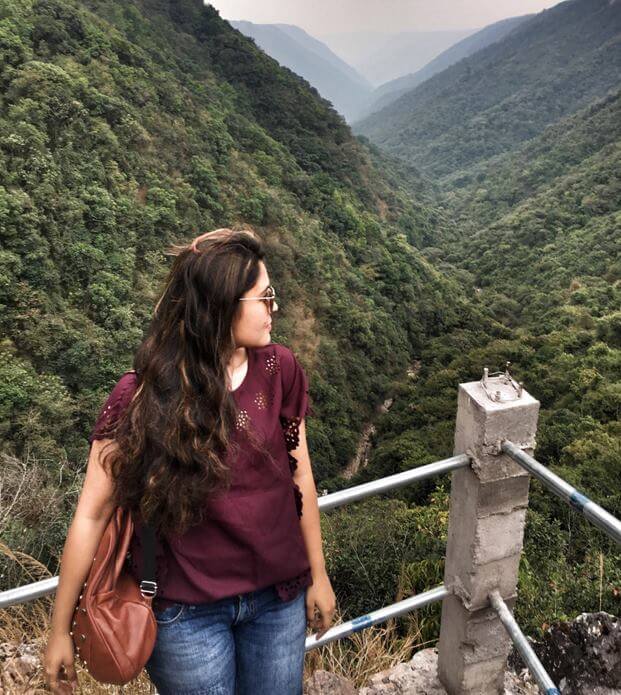 Nohkalikhai waterfalls are the fourth highest in the world. They make for a grand sight and lie only 4 km from Cherrapunji. One can walk to the top of the waterfalls via a 40-minute path and experience other waterfalls.
There were other hidden places to go but keep in mind that I was alone and have very tight schedule I covered all the touristy places.
But the beauty of Cherrapunji has cast a long-lasting magic on me and I promised myself that I will come back here during monsoon as the beauty of Cherrapunji intensifies during that time!
It's a promise.
Day 2:
On day 2, I wanted to cover Dawki and Asia's cleanest village. As I was on a budget tour so took up Meghalaya tourism transport which is very cheap and safe. We started our journey the next day at 7 am. Our first stop was rawai village which has a single root bridge. First time in my life I saw that Root Bridge and I was as happy as a child to walk on it and being mesmerized by nature's wonder! Our next stop was the Bangladesh border. First time I saw countries border and how by a bare single check post-Bangladesh and India have been separated. That moment I felt proud that I was on India side. At that moment you get the feeling of patriotism.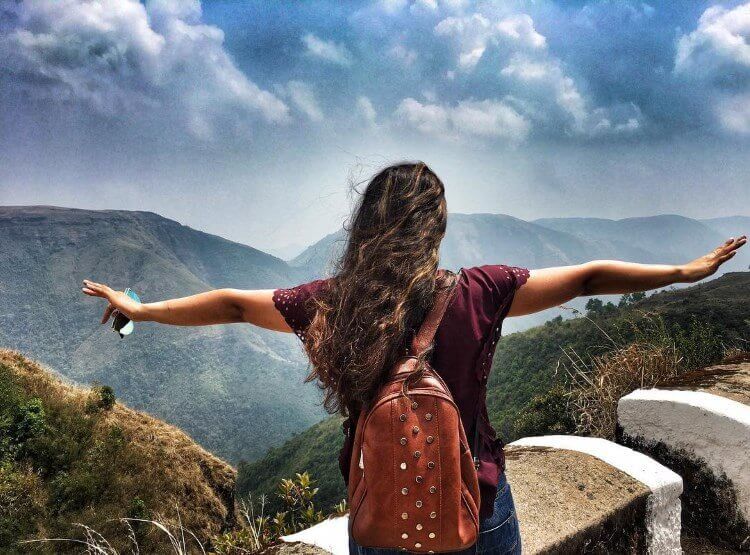 Then our last stop was the cleanest river of Asia, the Umngot River. My mother stayed there at dawki for 6months when she was of my age so since childhood, I have been hearing this story of Dawki River, yes she was right it was most beautiful river I had seen, we took a boat ride through the crystal clear water, I could literally see the river bed and the fishes! Yes it was that clean!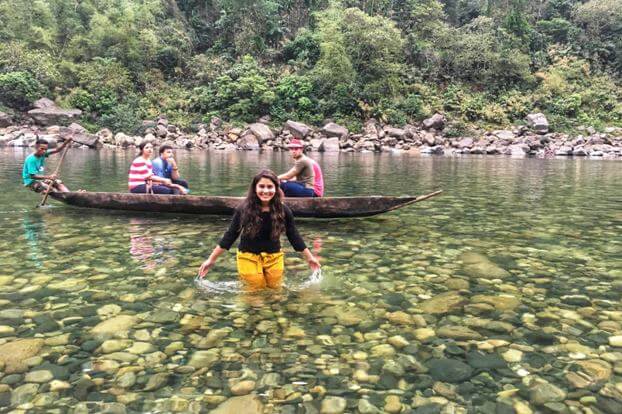 During my whole trip, I used to have palatable mouthwatering street food of police bazaar dishes like momos, thukpa, pasta and amazing red tea were my favourite.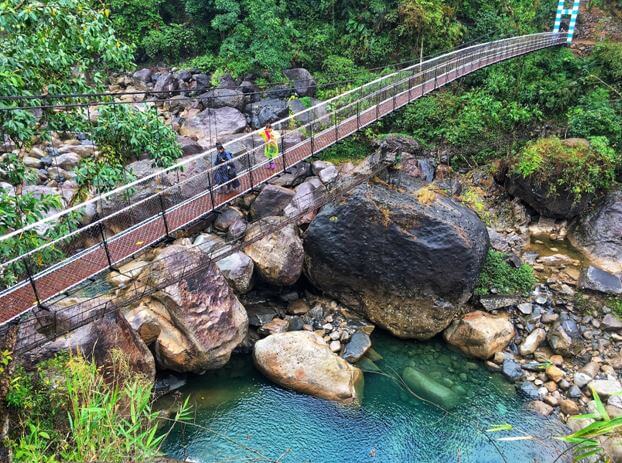 Day 3:
Day 3, my best part of the trip! Why not because I was about to do the trek to double-decker root bridge of Nongriat Village. Which has 3500 staircases one way! It took me 1 hour to climb down but the view of the trek was truly alluring and there I was the most beautiful double-decker root bridge! I was captivated by its beauty and how it has been there still firm and strong even after 100years.
Double decker Root Bridge
There I spend 1 to 2hours of time, experienced natural fish spa. But I really wanted to see that magnificent rainbow waterfall. And there only I took the decision to go there which was further 1hour trek from Root Bridge. The way was steep yet so raw and peaceful.by that time I was dead tired and legs were paining but all my tiredness faded away when I saw that heaven on earth, The 'Rainbow waterfall', I still get the goosebumps by mere thought of it. Dear god! I was spell bounded by its beauty!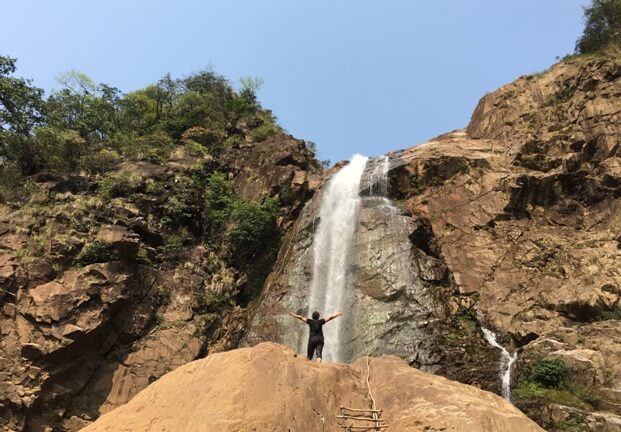 Day 4:
Day 4 was my resting day as my legs were still paining and all I wanted to do is roam around the Shillong city. I took public transport and visited places like golf course, Wards Lake, elephant falls, St.Cathedral church and had the most scrumptious food of shilling café.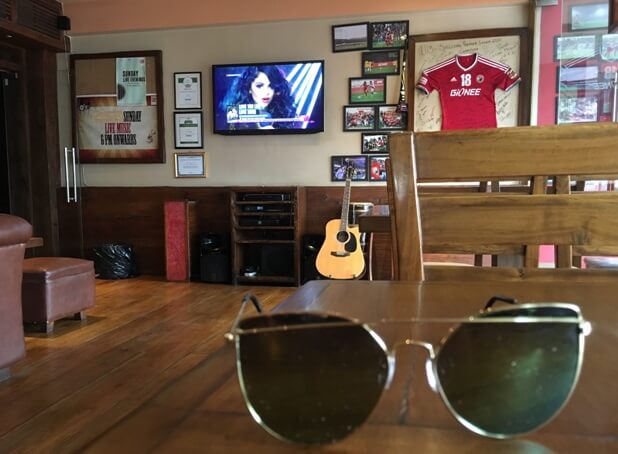 In a nutshell, I visited the paradise, the hidden gem of our country which is so untouched and raw that it took my heart! I can never forget this beautiful trip to Meghalaya. It taught me a lot of things about me and about nature! I dared to go there alone and did I feel lonely? I guess never for a second I felt it as I was surrounded by amazing food, helping people who are so warm and welcoming and the beautiful Meghalaya.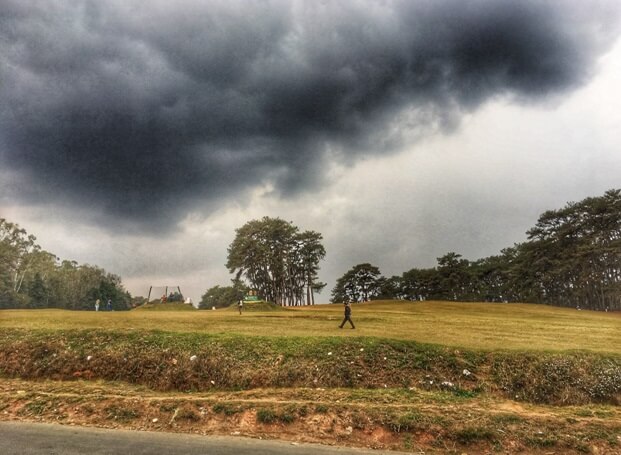 It's true that travelling has the potential to change you into a better person! Well I myself experienced it and now a firm believer of this notion.
I said goodbye to Meghalaya with that nostalgic feeling and promised to come here again to see more undiscovered part of this state.
Meghalaya and most States in the northeast practice a matrilineal system, where women take the family name and are dominant in the household affairs. Most shops are managed by women. Observe this welcome change while you are in Meghalaya.
Meghalaya takes its holidays seriously and Sunday mass is widely attended by everyone. There is singing in the church and all men and women are smartly dressed while all shops and local taxis are on holiday. I am so proud of this state of India which is so modern, giving more importance and respect to the woman than any other state of the country, giving better health facility and the standard of living there is so up to the mark which is 100% safe for the woman!
By Diksha Tripathi
Wandering rahgeer lost in travelnama🌎 SAP consultant by profession, traveller by heart❤ Crazy|moody|chai lover|foody😘😋🍰 | Indian🇮🇳🙏🏻.