We have always referred India to be diverse in its culture and its geography. This country has everything to offer, starting from the majestic mountains to the high-spirited rivers, from dense forests to the alluring valleys dressed in myriad shades of colour, from the most isolated islands to the most accessible cities. And we, as Indians have always tried to find our respite in the corners of remote mountains where life has chosen to take a raw form.
I have been travelling across the country to learn unexpected things every time I am out of my comfort zone. I have tried to interact with the locals as much as possible to understand what makes them accept this susagade way of life with the utmost satisfaction which is always reflected through their eyes. And for my unanswered questions, I keep returning to the hills, especially in the north-east part of the country which still lies unspoiled and pristine.
Compared to other parts of the country, north-east gives me an extra sense of happiness, gratification and pride because I can sense the purity which inhabits every soul. The isolation in which people have chosen to live, pray and love each other has always surprised me. But the best part happens when they choose to make me, a damaged city girl who is always hustling, a part of it. And sometimes, serendipity decides to take a beautiful turn and some moments just stuck in your mind forever.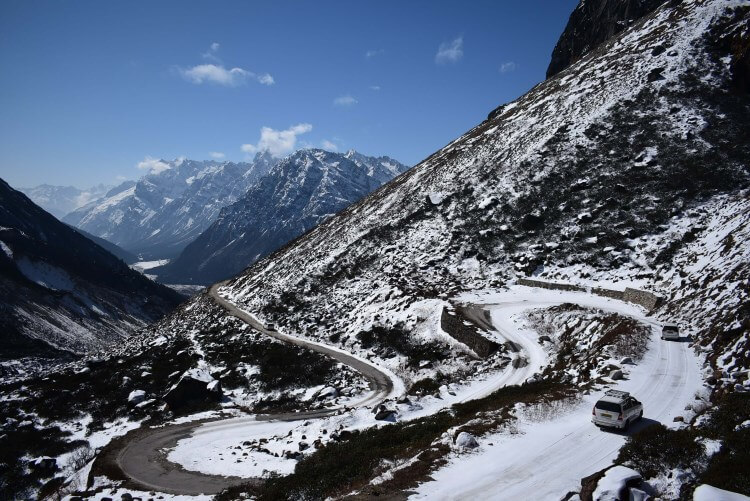 On one such sojourn to Meghalaya, when the whole day was spent exploring the most unique grasslands touched delicately by the fluffiest clouds, I was going back to my little abode which I had booked for the night. On the way, I decided to stop for tea and I still thank my stars for having taken that decision. It was the best tea of my life, not because of the taste but for the experience. I was sitting right under a blanket of stars and was accompanied by a few locals, a small girl and her cute little puppy. A bonfire was lit to make everything all the more surreal. What followed was a long heartfelt discussion on the way of life which they have embraced so lovingly. Not for a moment did it make me feel like an outsider.
Well, that was not the only time when I was pelted with the affection of these lovely people. I have noticed it every single time, be it stopping at a roadside momo stall in the most secluded regions of Sikkim or be it strolling carelessly on the curved paths of the hills. The smiles which the locals of northeast shower you with are as common as the praying flags which will never make you feel alone. You feel the most secured in this part of the country which I have witnessed for myself. Probably that's the reason why northeastern regions top the list of places for solo female travellers.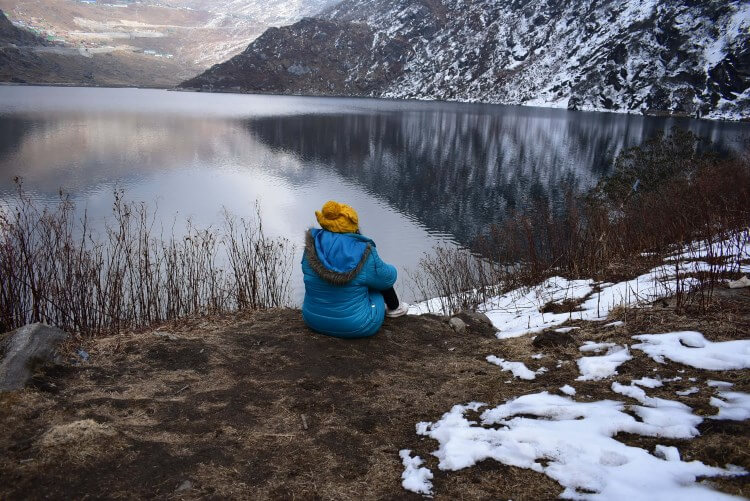 Once when I was exploring parts of West Sikkim, I reached the Khecheopalri Lake. Pelling is blessed with an unexplained peace. The silence is so soothing that the chirping of the birds reaches your ears with the utmost ease. As I reached the lake, I observed an old lady at work. I couldn't decipher what she was doing with a few pieces of wood. Her look was deep yet friendly. So I thought to approach her for a photograph. As I showed her my camera and said 'photo', she made a gentle nod which I mistook for a 'no'. Since it was the first time I approached somebody for a photograph, I got really apprehensive and decided to turn towards the hills. Then suddenly I saw her standing towards the corner, looking at me as if to ask me, "Does this pose work for you!?" I felt extremely overwhelmed and took her portrait the best way I could. As I showed it to her, her gratitude knew no bounds. I felt regretful for having no means to share the photo with her. We had no common language but the love was so mutual that words could not have justified it either. That's exactly what I love about northeast. People here, don't give and take for statutory reasons or selfish means.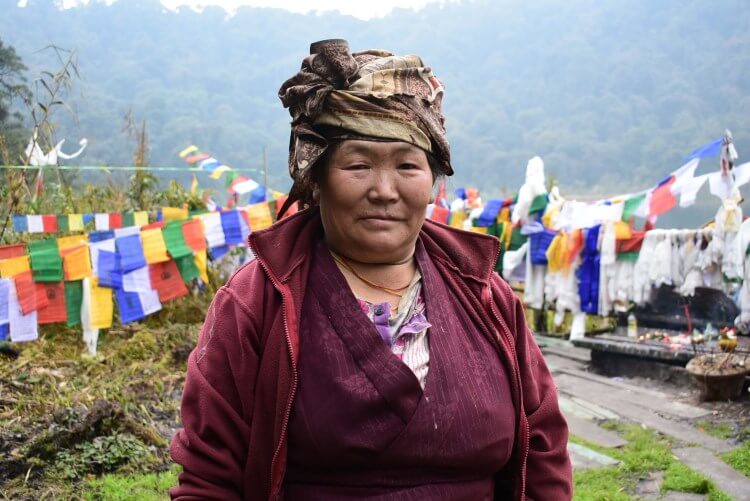 The beauty of NorthEast can be explained only partially if the generosity of the locals is not taken into account. But as I mentioned, northeast's beauty is defined for its untouched and unspoilt panoramas. While Meghalaya boasts about being the wettest state where clouds welcome you by playing hide and seek, Sikkim boasts about its numerous road journeys which are nothing less to give you a huge adrenaline rush. While Assam boasts about its largest river island of Asia, Majuli, where life lays back in nature's most comfortable lap, Arunachal keeps smiling about its abundance in the most beautiful valleys of India.
Among all, one such incredible beauty is the living root bridge of Meghalaya, born over generations of bountiful nature. The bridge is a marriage of the strong roots of two Ficus trees which stand determined through ages, giving human beings yet another reason to wonder. And the trail that leads you there is another adventure in itself. You need to climb down 4000 steps to reach the bridge, below which flows a narrow brook cutting through steep rocks. Trust me, the beauty of the entire region will leave you captivated and you can only wish to sit there for eternity, to observe the sun rays making its way through the dense canopy and to listen to the melody of the river flowing just at the nook.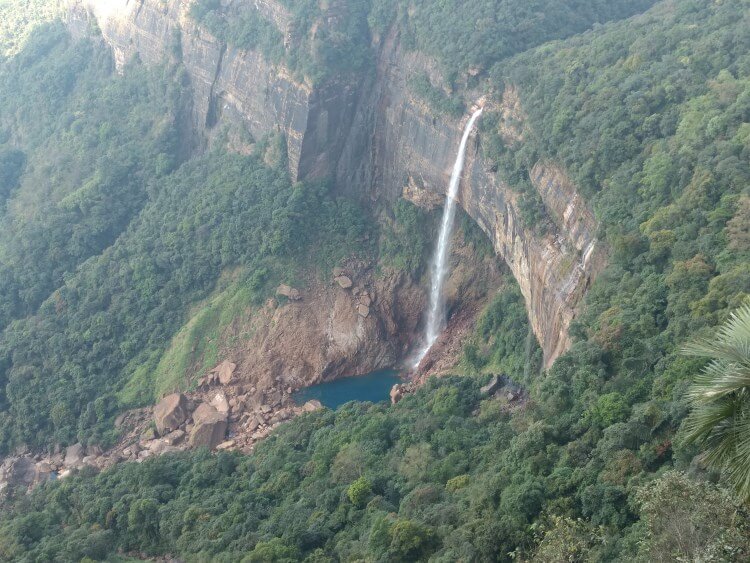 Another journey which left me spellbound was a 3 day trip to North Sikkim. This part of Sikkim houses small villages with a backdrop of snow-clad mountains on one side and a gushing stream on the other. As I made my way towards the North, where shared taxis are a part and parcel of life, I could see a drop in population and a rise in security. This part of Sikkim shares its borders with China and so everything happens according to set rules which won't take much time for you to adapt to. And the best part in Sikkim; rather North-east in general, is cars don't overtake each other. So I could peek outside the window to let the wind touch my hair and the snow mist touch my skin. With my favourite playlist playing at just the right volume, this is one experience which I will carry forward for years.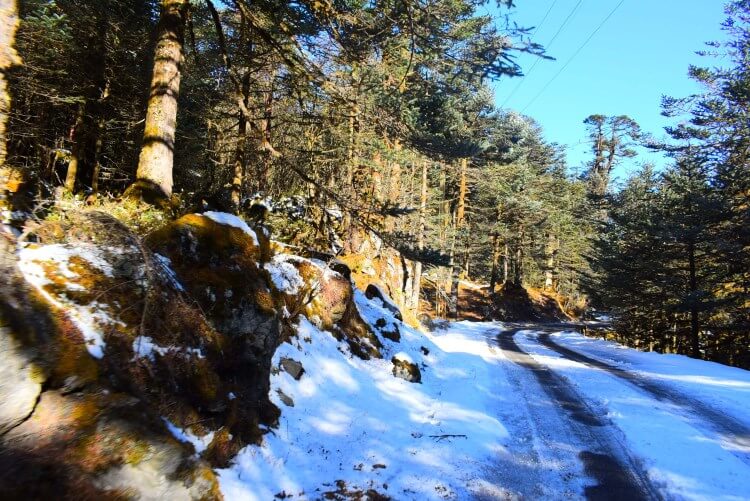 If one is travelling to northeast India, it is not that trip where you go spot hopping and click selfies to return back feeling half fulfilled. Northeast India is a real tryst with nature where the whole journey altogether is so beautiful that you would wish to keep adjusting your shutter speed and would keep your camera outside your car window all the while you are on the roads. Northeast India abounds in caves, waterfalls, lakes, rivers, snow and of course, lots and lots of mountains, bathing daily with rays of sunshine; that very sunshine which we city-dwellers keep looking forward to soak ourselves in during our bad times.

Pratibha Goenka : A traveller with an innate interest in photography and the stories that define them. A dreamer who is always on a hustle to improve. An overthinker struggling forever to think less. And a lover of nonfiction who is striving to become one someday.