I love travelling and have been to different parts of India. But North-east India continues to remain close to my heart. North-east has everything to offer to a Nature lover, from mountains to rivers, to cascading waterfalls. I have been to two out of the seven sister states and to Sikkim. All my trips to Northeast have been adventurous,fun-filled and nothing short of magical. North-East India is still in the books of the least explored places of India. But as they say, the unexplored places are always the best. The best part of visiting North-East is that you never feel away from home, the people are so friendly and pure at heart. North-East has some of the best homestay options. I still remember how warm and cordial my hosts were in North-Sikkim : Lachung and Lachen. Though it was freezing cold they tried their best to keep us warm and comfortable. Sikkim is a beautiful state and the cleanest state too. I visited Sikkim 7 years back but I still remember all the lovely places and the people I interacted with. Such is the effect of North-East.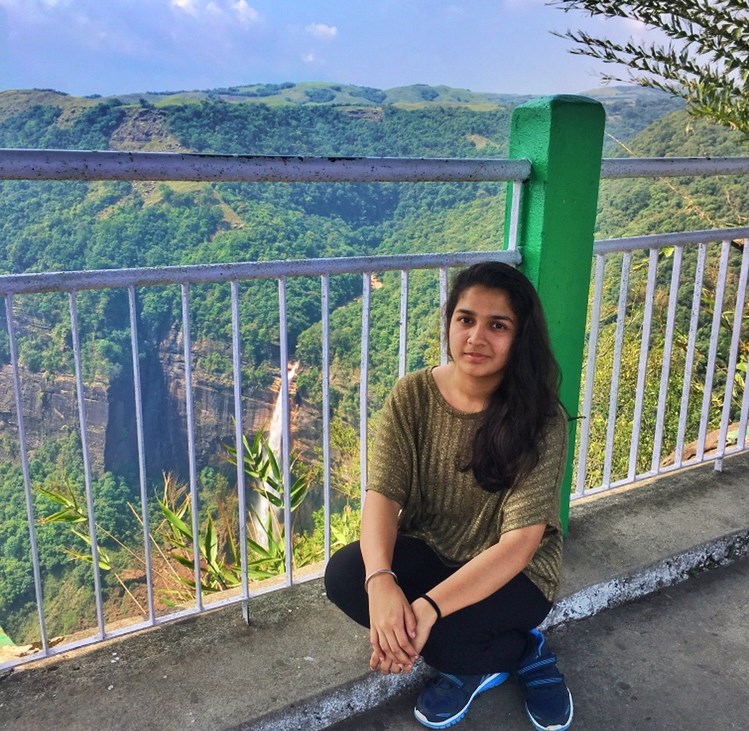 I recently visited Assam and Meghalaya. My trip to Kaziranga National Park was a thrilling one. Kaziranga is one of those rare National Parks in India, where you can see Rhinos and Tigers roam like home. We were lucky to spot both. We spotted a Royal Bengal Tiger just a few metres away from our Jeep. Kaziranga was an astounding experience for me. We were inside the forest area for almost 8 hours. We saw the sunrise, we experienced rain, we saw the sunset as well. Each of it was equally mesmerizing. We saw some amazing sights and it was such a happy day for us. It was almost impossible to walk in the woods and be in a bad mood at the same time. Nature never fails to surprise. I feel Kaziranga is the best National Park in India if you want to do some real wildlife sighting.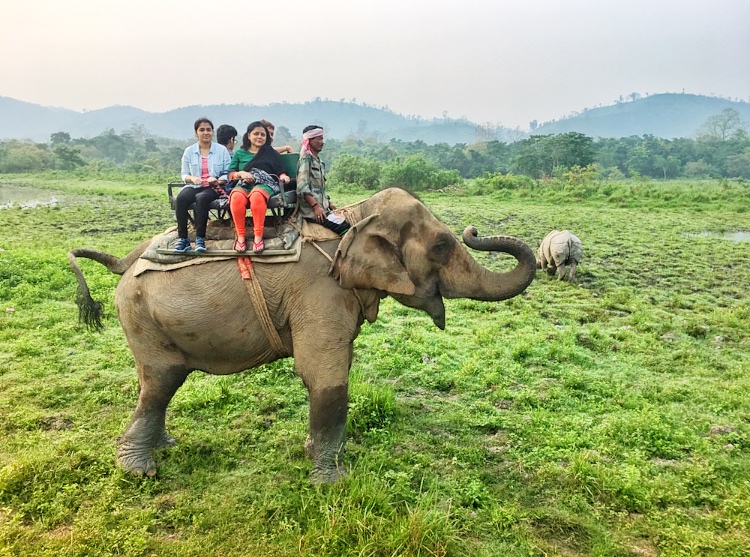 In Meghalaya, we visited Shillong and Cherrapunjee. Coming from a busy city with crowded roads and traffic problems, I absolutely loved the roads in Meghalaya. The drive from Shillong to Cherrapunjee was a scenic one and the pleasant weather was the icing on the cake. On the way to Cherrapunjee, I tried Zip-lining at MawkdokDympep Valley. I was zip-lining for the first time but the organising team was so friendly and made sure that I was comfortable. I love watching waterfalls, the way they run wild and free. Meghalaya has the best waterfalls. Nohkalikai falls are my favourite. Nohkalikai falls is the tallest plunge waterfall in India. The speed at which the water dives down is a sight to behold. They say that "You don't need MAGIC to disappear. All you need is a DESTINATION". North-East India is such a destination. You might leave North-East India in few days but North-East India will continue to linger in your memories for months. I have been to only two out of the seven sister states but the remaining states are on my bucket list. Also, a Solo Adventure trip to North-East is something which everyone should try before turning 25. Even that is on my bucket list :).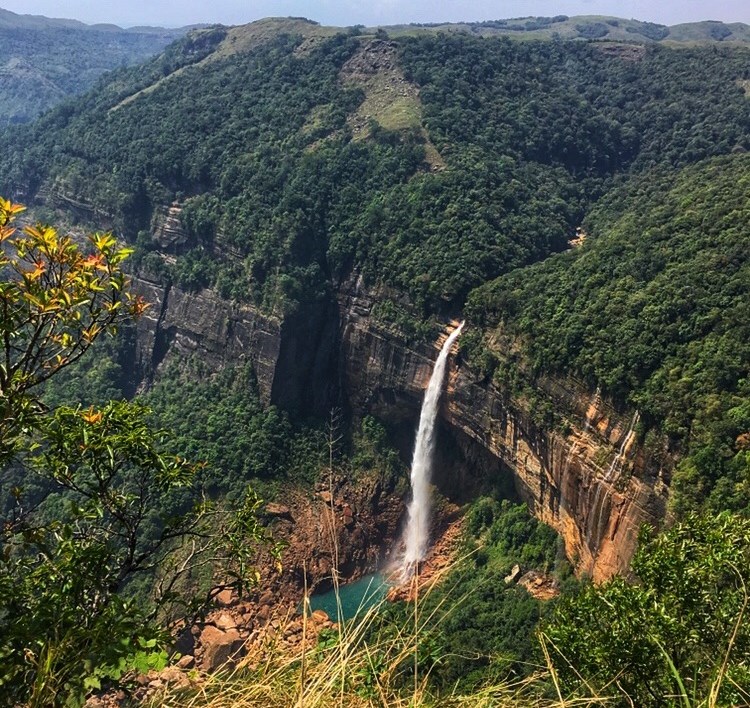 Article by SAKSHI SINGH -
A passionate traveller, a nature lover who loves clicking pictures and meeting new people and exploring new places and believes in the power of nature. Let's get lost in nature because some beautiful paths cannot be discovered without getting lost.
Follow her on Instagram Sakshi Singh