Do you want to escape to a place where the hills are filled with orange orchards and kiwi plantations? Do you want to delve into a world of gompas and sprawling meadows? Do you want to be lulled by the wind as you pass by the fluttering Buddhist flags along the mountain road? If yes, then Dirang is the place to be. Lying in the foothills of the Eastern Himalayas, Dirang is a small quaint town in the West Kameng district of Arunachal Pradesh. It stands on the way to Tawang and is 42.2 km away from Bomdilla, the district headquarter of West Kameng. Many suggest that due to the long journey to Tawang, one can visit Bomdilla or Dirang as a stopover for the night. We suggest otherwise. We suggest that you opt for a full trip around Dirang and its surrounding areas. The reason? Let's check it out.
Dirang is soothingly scenic and picturesque. Wherever you look, you will find steep hills with monasteries and Buddhist flags fluttering in unison. There are also meadows with cattle, yak and horses and the majestic Dirang Chu River meandering through it. Let's have a glimpse of the best places to visit in and around Dirang.
1. Kalachakra Gompa
It is the oldest monastery that lies in the Kalachakra village in the heart of Dirang. It is said to be more than 500 years old. This monastery is relatively smaller and less crowded. On fine afternoons, you'll find children from the village playing football and hide-and-seek around the premises. Along the entrance, the gompa has an assembly of elongated whitish Buddhist player flags fluttering in the wind. It also has yellow-painted walls and doors to attract the eyes of the visitors. It is at a walking distance from the main road of Dirang.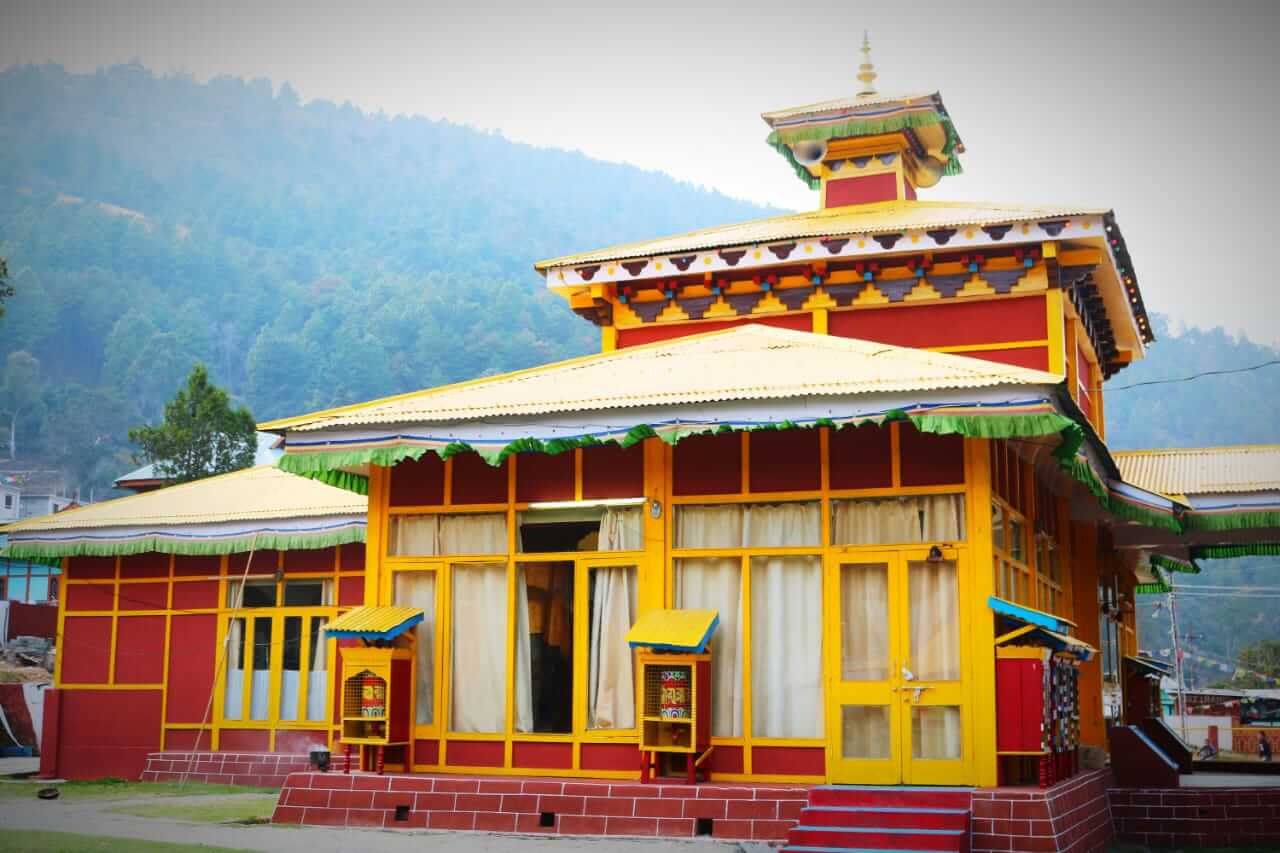 2. Thupsung Dhargyeling Monastery
It is a new and the largest monastery in Dirang. Sometimes referred to with initials as TDL Monastery, this one stands over a broad landmass overlooking the Dirang Chu River at the base. It has multiple stories and a wide gateway. One can have a panoramic view of the entire town from up here. One of the key things that attract the visitors is the churning wheels that are aligned throughout the way to the monastery. It also has stupas at its entrance. The main prayer hall has Buddhist artefacts, sculptures and scriptures. It also has colorful flags and carpets that offer a spiritual delight. The steps that lead to the prayer hall are decorated with flower pots. Straight up ahead the prayer hall, there is a huge metal bell that is considered holy in Buddhism. People can sit and relax in the courtyard and can enjoy the view. They also have an adjoining guest house and fooding facility for visitors.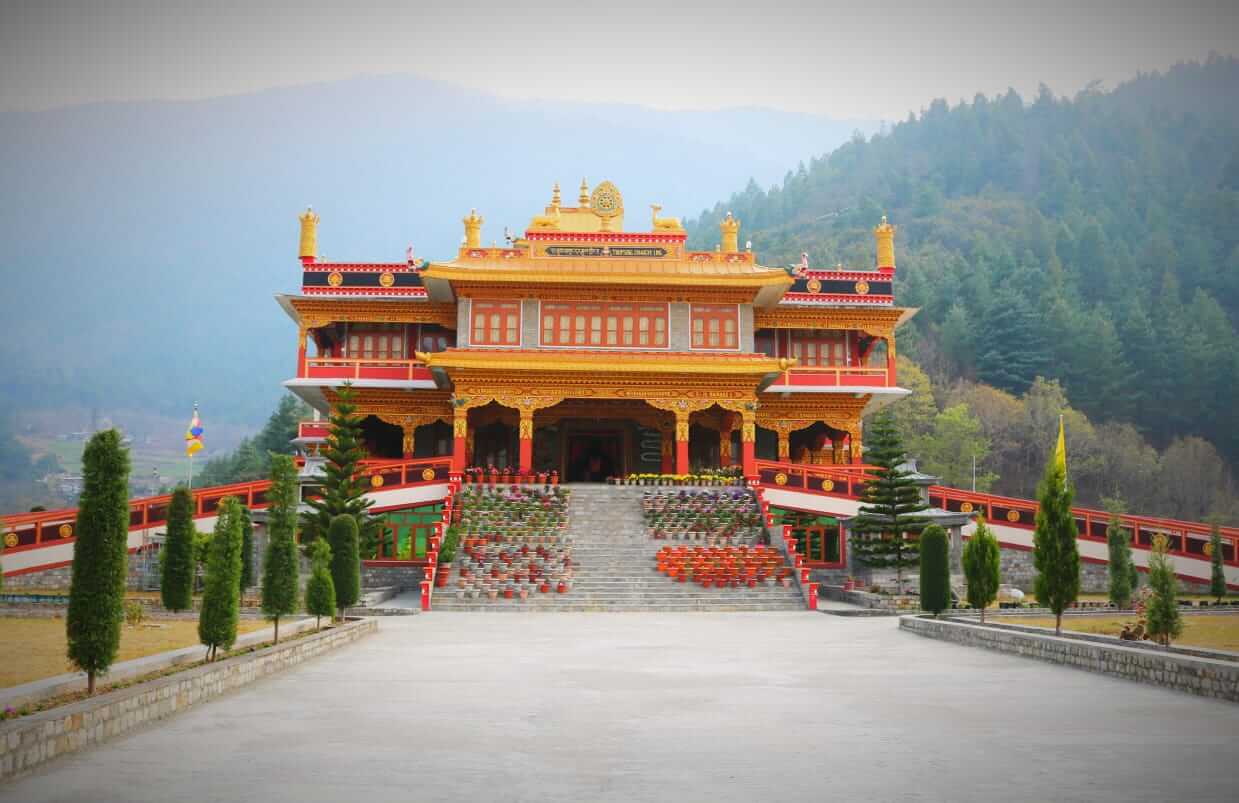 3. National Research Centre on Yak
National Research Centre on Yak is a premier institute responsible for doing research and project work on Yak, an animal endemic to the hilly regions of Arunachal Pradesh. It was established by the Indian Council of Agricultural Research (ICAR) in 1989. It is situated at around 1500 m above mean sea level and its experimental yak farm is situated at around 2700 m above mean sea level at a distance of 31 km from Dirang. This is great place to visit for animal lovers and for those who want to have a closer look at yaks and learn the way they live.
4. Sangti Valley
Sangti Valley is a natural wonder. Sprawling meadows, magnificent vistas and riverside habitation are its key attractions. It is a small village that lies at a 13 km distance from Dirang. When you are in Dirang, Sangti automatically tags along. Without a visit to this scenic village, Dirang trip is incomplete. The people here are generous, kind and welcoming. Their houses are unique in terms of architecture and appearance. They are colorful and vibrant amidst the greenery it surrounds. There are plenty orange and kiwi orchards here and the cattle and horses run free around the meadows by the river. With the growing popularity, the village has come up with several homestays, one among them is the Letro Homestay. They have large white camps set up by the bank of the river and offer the visitors a chance to relish a quality time over bonfire and stunning vistas. Even a short stroll around the village offers so many perspectives of beauty that you will definitely fall in love with.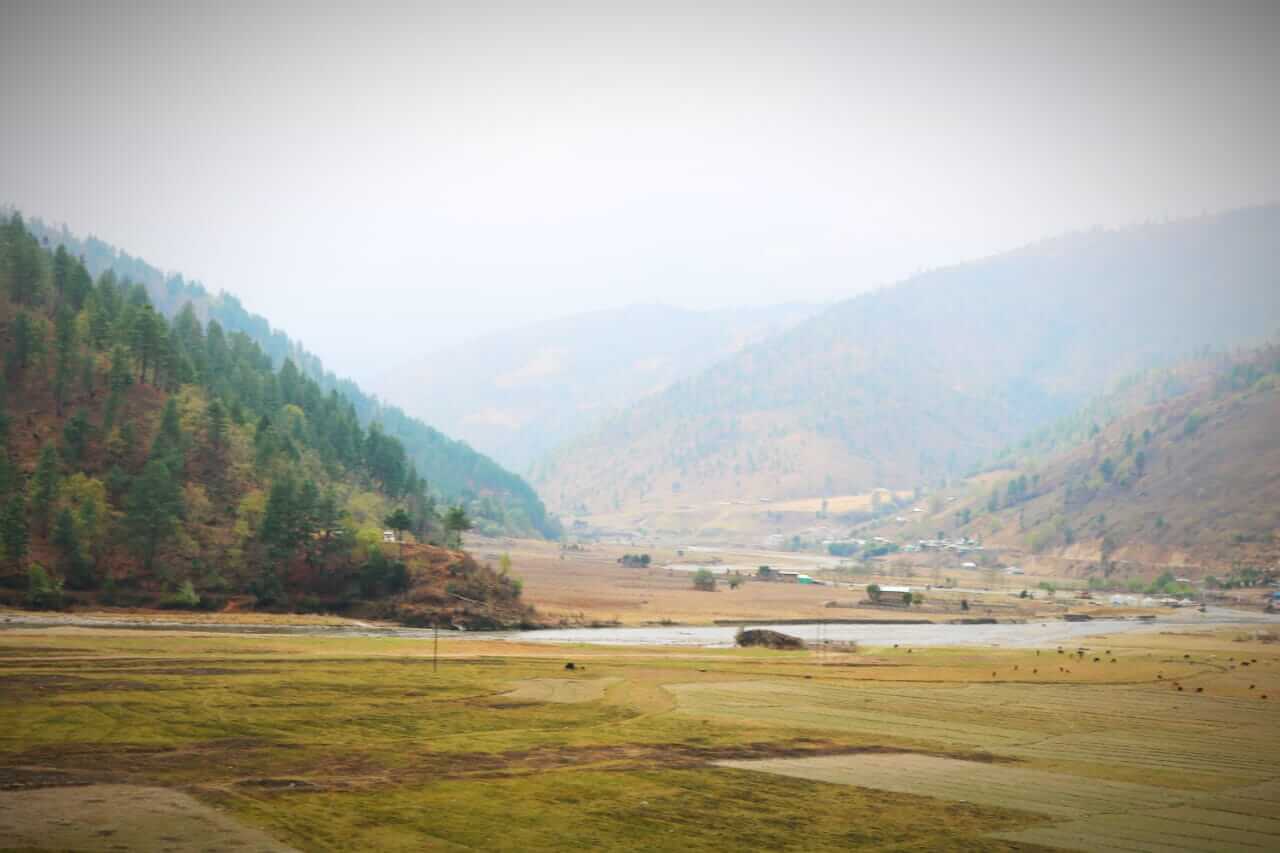 5. Sheep Farm in Sangti
The Sheep Farm just before reaching the Sangti village is another attraction. It has a beautiful apple orchard at its entrance and an idyllic appeal to it. Bright black houses line up in full glory offering a spectacular view amidst the meadow. There are hundreds of sheep that are bred and nurtured here. For visitors, the farm acts as a perfect idyllic gateway surrounded by the hills of Eastern Himalayas.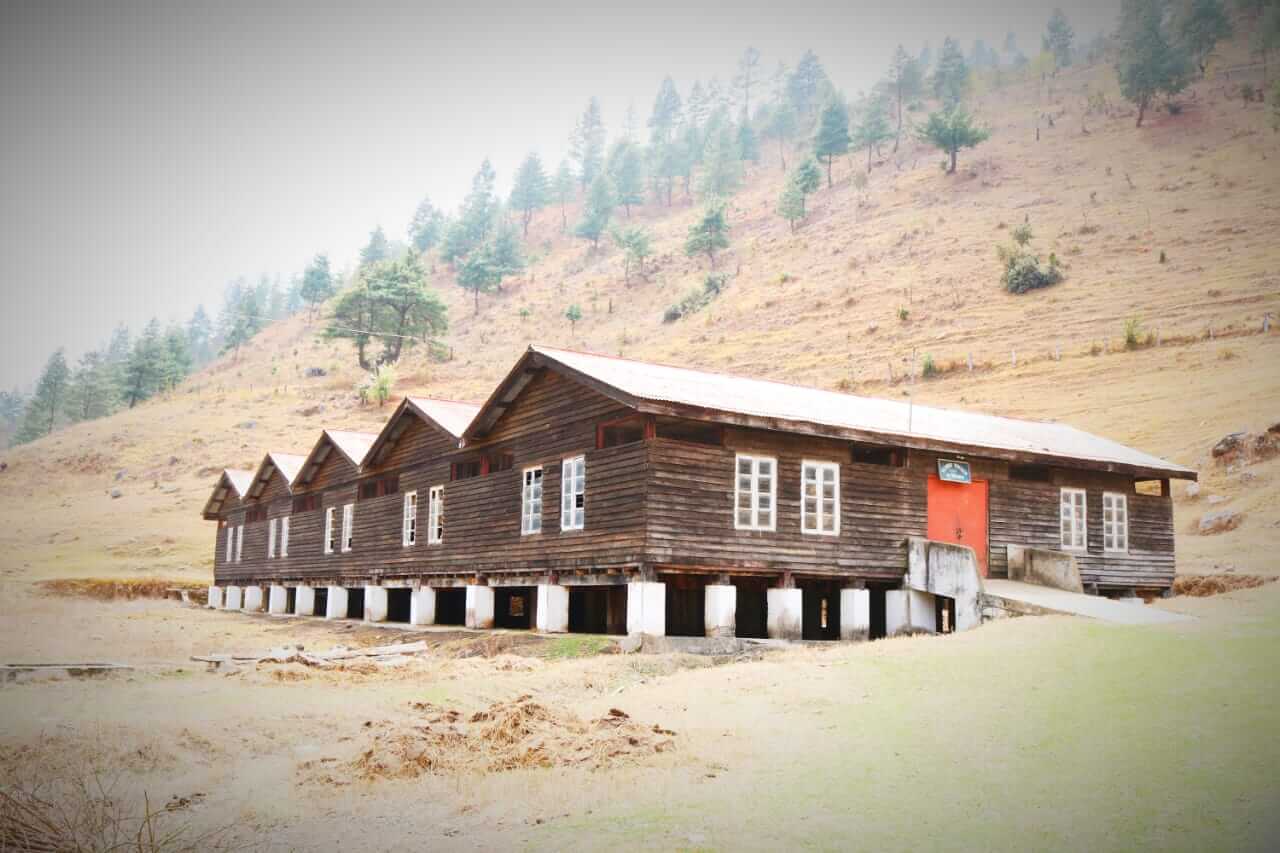 6. Dirang Dzong
Dirang Dzong is a historical village in Dirang. It lies in-between Sangti and Dirang town. According to legend, this was an erstwhile fortress dating back to probably the 9th century and kept getting renovated occasionally. Legend also has it that it was used by the Britishers as a prison cell during the World Wars. There is no confirmation to the claims though. However, the present-day Dzong is a quaint village with towering walls and traditional hamlets. The inhabitants are from the Monpa community and they look after the historical artefacts of the village. There is a small stream nearby and orange blossoms along with the hamlets. Brightly coloured white walls and Buddhist structures run along the length and breadth of the Dirang Dzong.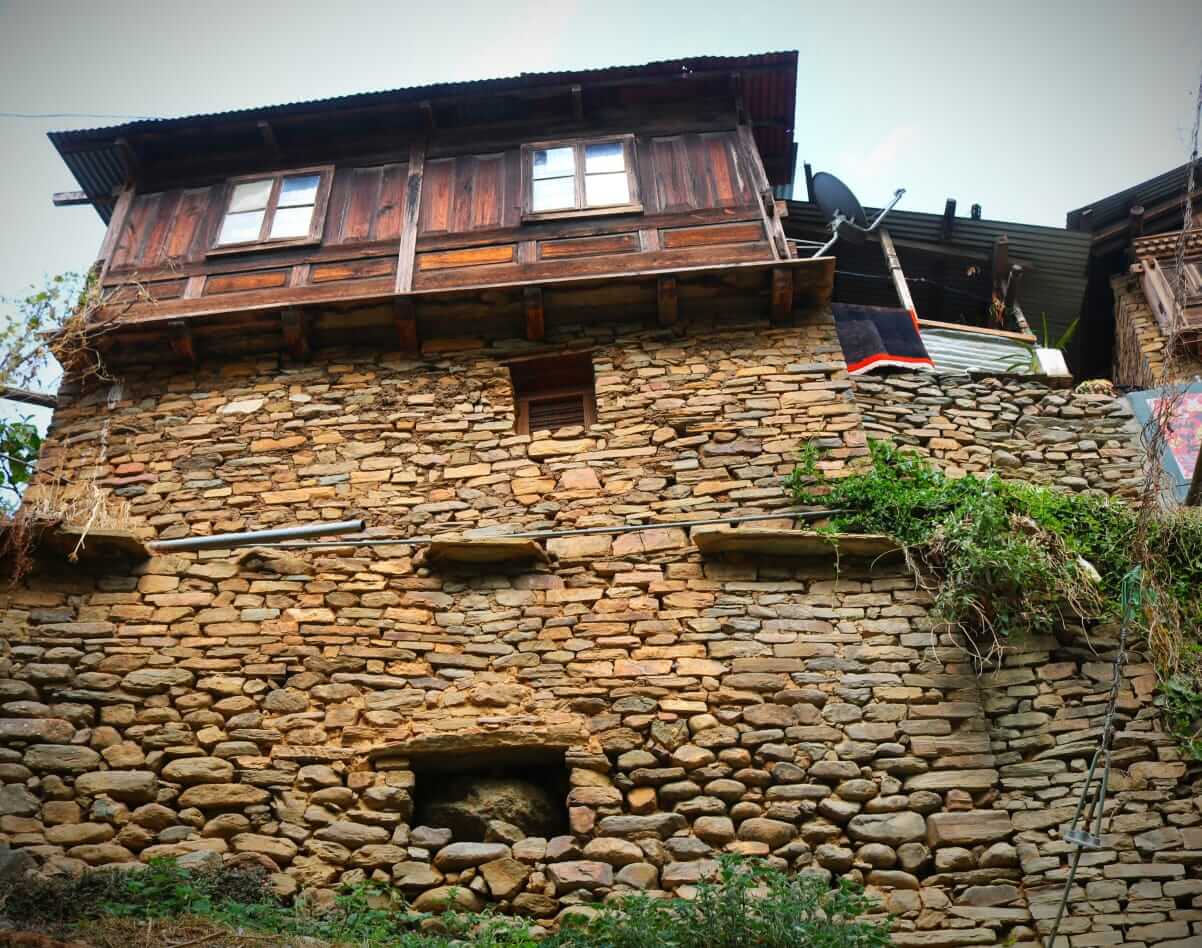 7. Hot Water Spring
Lying in about a distance of 1.5 km, the Hot Water Spring in Dirang is a favourite among the locals. It flows from the hills and merges into the Dirang Chu River. It has two sections – one with clear bathing water and the other with dark murky water. It is said that the murky one has a higher 'power' and is considered holier. People can be seen diving into the clear water of the second section and enjoying a hot spring of water. Both the sections of the hot water spring is said to be rich in sulphur and hence good for health.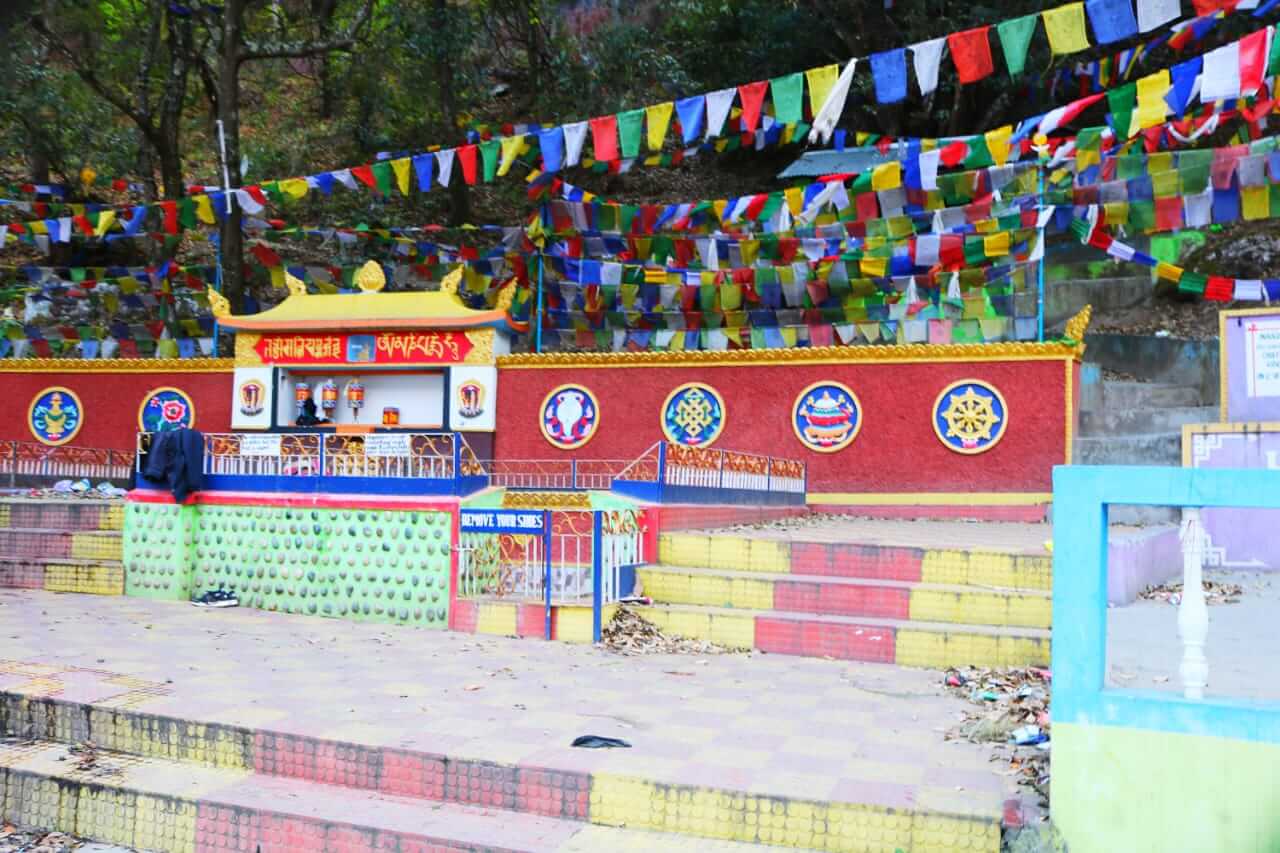 8. Mandala Top
Mandala is a place situated around 30 km away from the town of Dirang. In 2018, an installation of '108 Mane' was inaugurated by His Eminence Guru Tulku Rinpoche at Mandala top. 'Mane' is a pillar-like structure in Buddhism that holds religious significance and can be found anywhere around Arunachal Pradesh. According to sources, the 108 Mane installations at Mandala top were set up to ward off the evil for the people of Dirang and surrounding areas. All the 108 pillars have the mantra "Om Mani Padme Hum" inscribed in them and this mantra is considered to be spiritually healing and awakening in Buddhism. Nevertheless, the assembly of pillars and the location offer a birds-eye-view of the areas below making it a perfect place to visit while in Dirang.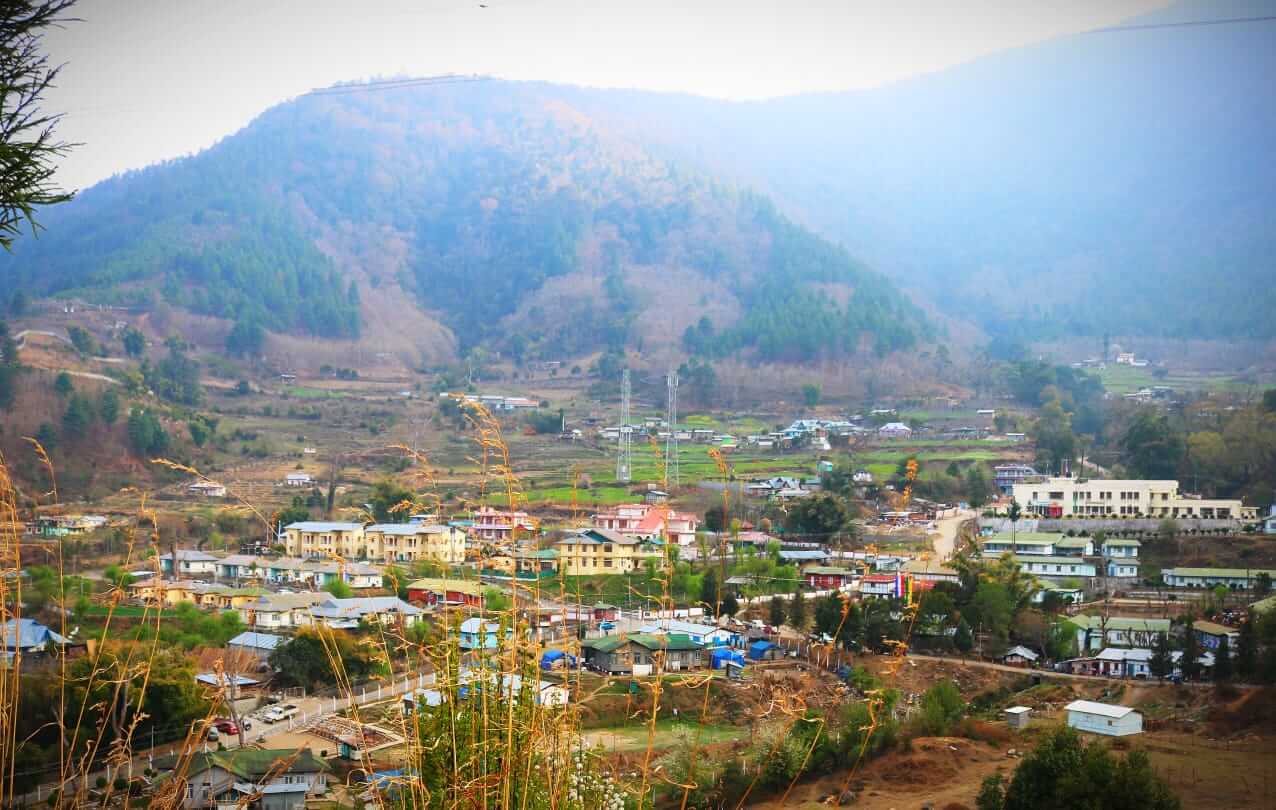 Now you know why we suggest taking a full-trip to Dirang rather than making it a stopover? This small town along the way to Tawang itself has so many wonders to discover and get hold of that only a day won't be enough.
A brief itinerary:
ILPs: The Inner-line Permits can be issued from the NEFA office at Tezpur at a mere Rs 15 or you can get it online also by going through the Arunachal Government portal.
How to Reach: The best way to reach Dirang is by taking a shared sumo from Tezpur. There is no APSTS bus that runs to Dirang from Tezpur. The nearest station is Balipara.
Accommodation: There are various hotels depending on your budget and requirements. Hotel Pemaling, Sangey-La, Letro Homestay etc are some of the favorites.
Where to eat: There are a few restaurants that sell a variety of stuffs. There are rice hotels and restaurants selling thukpas, momos etc. So, fooding is not a problem there.
Sightseeing: For sightseeing, there are ample numbers of local cabs that can be hired as per your negotiations.
Best time to visit: Except the monsoon season, one can plan accordingly. October-May is considered a good time.
Article Written by Simanta Barman, a Mass Communication & Journalism student of Tezpur University.