A small yet beautiful state of North-East India, Sikkim, is very well known for its exotic delicacies and authenticity. An introduction to this hill station is incomplete without the mention of its exotic cuisines. Sikkim cuisine is apparently a unique blend of Tibetan and Nepalese food menu.
THUKPA/GYATHUK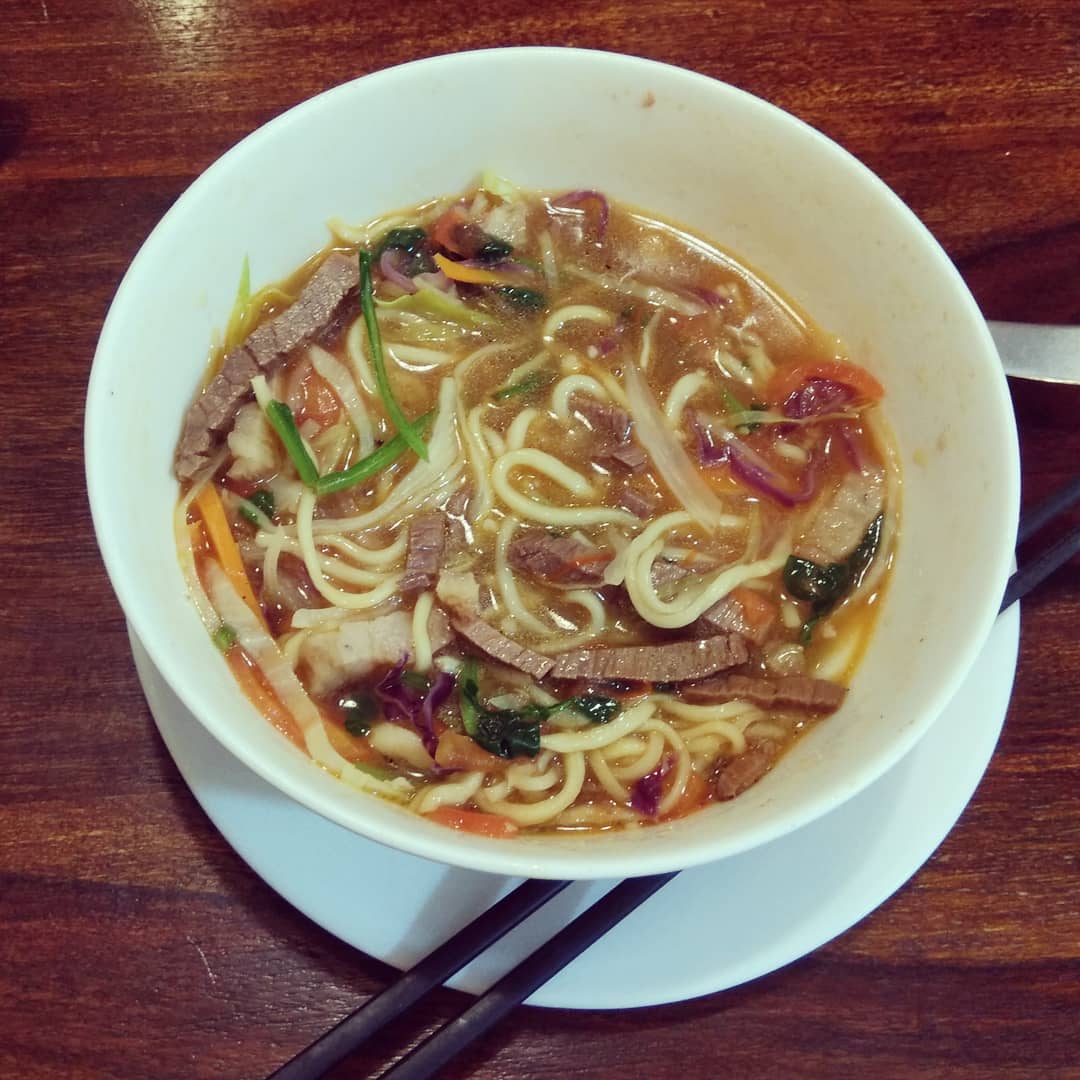 Major ingredients: noodles, chicken/veggies, local flavours. A wholesome noodle-based steamy soup, Thukpa, is a major delicacy of Sikkim. The local ingredients used for this dish add to its exotic taste and flavour. It is almost like an Indian version of a Tibetan noodle soup. You can enjoy the Thukpa best if you are looking for some wholesome stomach filling dish.
MOMO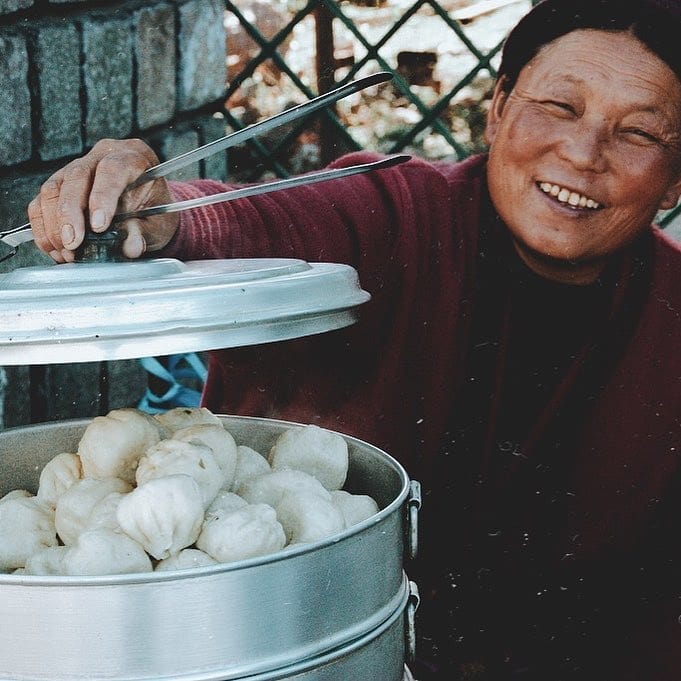 Major ingredients: wheat flour, chicken/veggies. Who doesn't love momos! If you are looking for some crazy delicious exotic flavoured momo, Sikkim is the place for you. And for those of you who aren't familiar with momos, it is basically a small dumpling with some fillings. The dumpling is made of wheat flour dough and the fillings can be either veg or non-veg according to what the customer demands. It is served best with some spicy chutney and soup.
GUNDRUK AND SINKI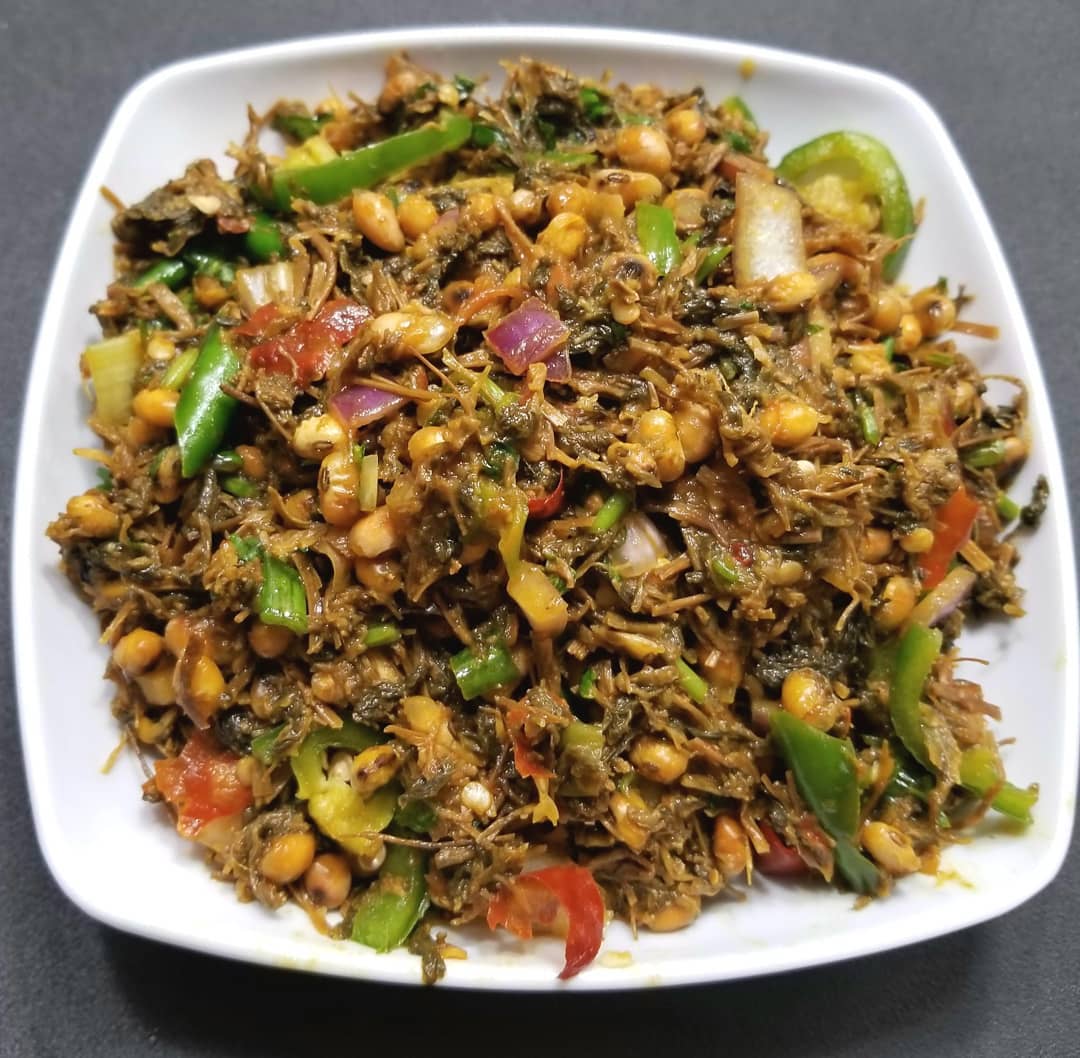 Major ingredients: leaves of mustard, radish, cauliflower, taproot. Gundruk and Sinki are two very famous vegetarian dishes of Sikkim. Gundruk is a soup prepared using the leaves of mustard, radish, and cauliflower. While Sinki is a soup prepared using taproot and radish only. Because these vegetables are fermented, they give a typical sour taste that is sure to tickle your taste buds. These soups are generally served during winters and can be enjoyed best when served hot. A speciality of these soups is that they can be used as appetizers because of their lactic nature.
KINEMA
Major ingredients: fermented soybean, spices, sliced tomatoes. Another very famous vegetarian dish is the Kinema, a traditional Sikkimese curry. Served with almost all rice items, it is apparently served as a substitute for meat. It is prepared using fermented soybean, some local spices, and tomatoes, with fermented soybean being the main ingredient. If you ever visit Sikkim, don't miss out on this curry.
SHA PHALEY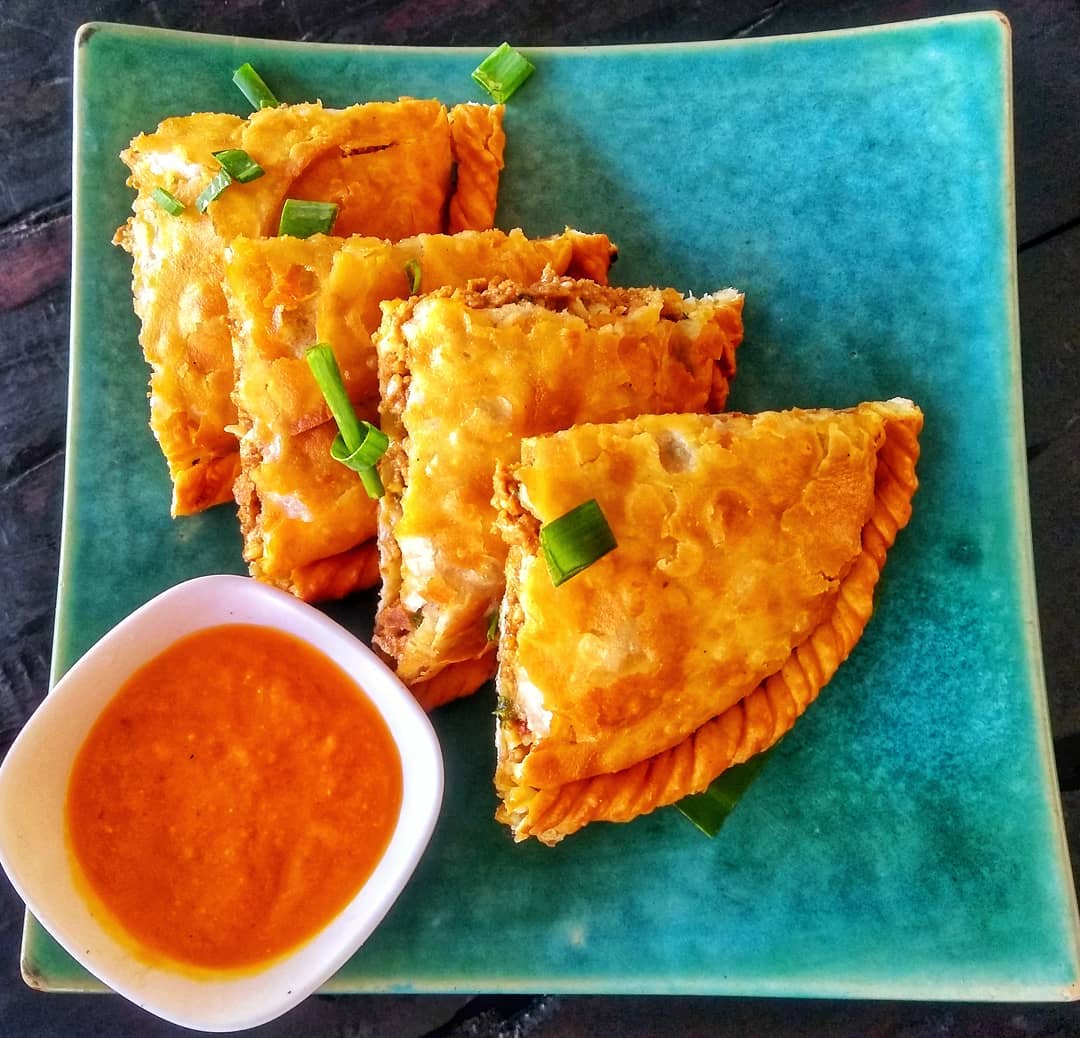 Major ingredients: bread, beef/Chicken, cabbage. Almost like Heaven on the taste buds, this Tibetan origin dish is a must try if you ever visit Sikkim. It is basically bread stuffed with ground beef and cabbage, made into semi-circles and deep fried till it gains a brownish texture. Crispy on the outside and soft on the inside, this Sikkimese dish is sure to satisfy your taste buds. It is served best with some chutney and soup.
CHURPI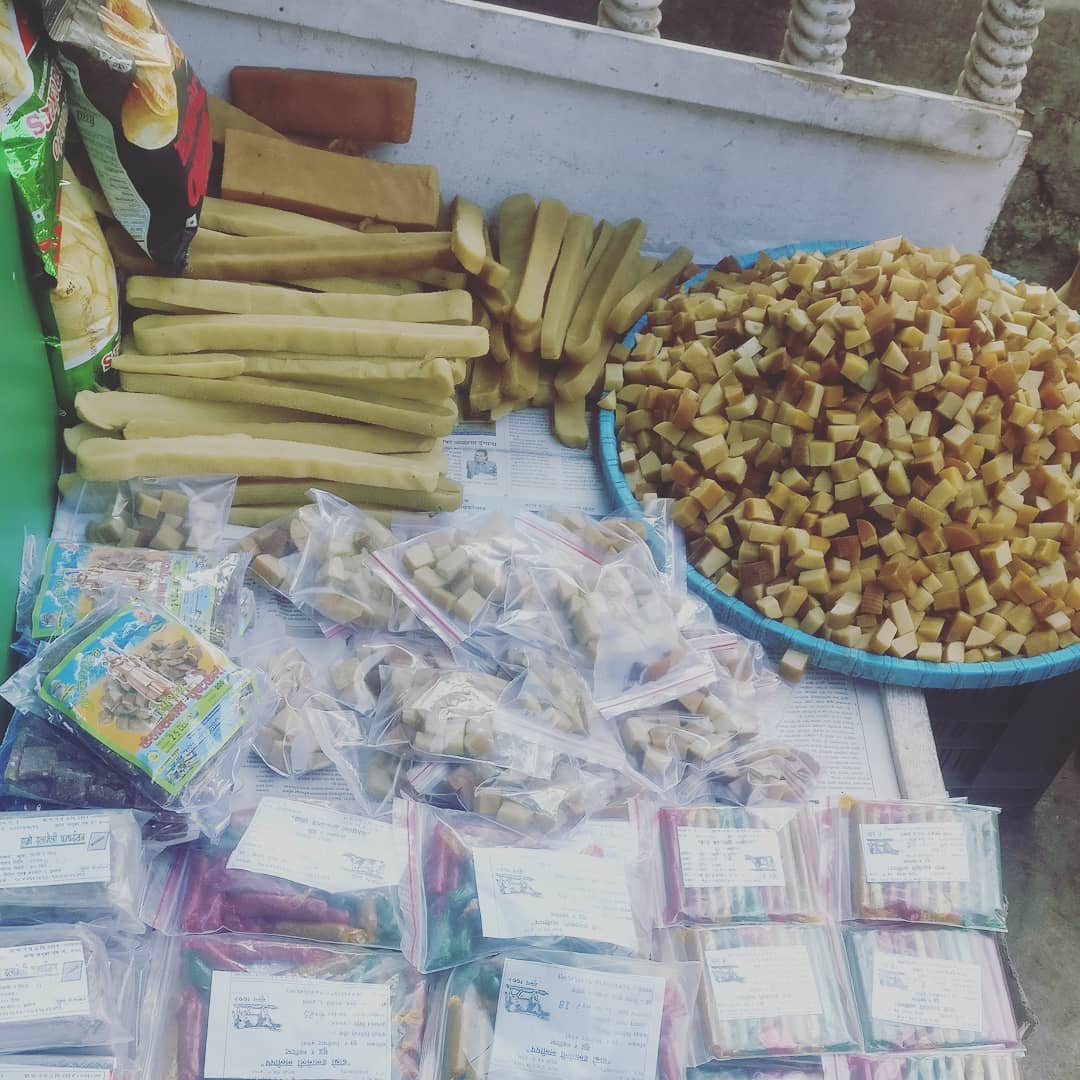 Major ingredients: Cow milk or Yak milk The people of Sikkim consume a variety of dairy products and this is one of them. It is a fermented dairy product made of cow milk or yak milk which gives a mild sour taste. Churpi is also used for making pickles or soup or is also mixedwithgive the most exotic taste. The traditional Churpi soup is a Sikkim local food which is served hot with cooked rice. Churpi can be found in almost all roadside shops that are there in Sikkim.
SEL ROTI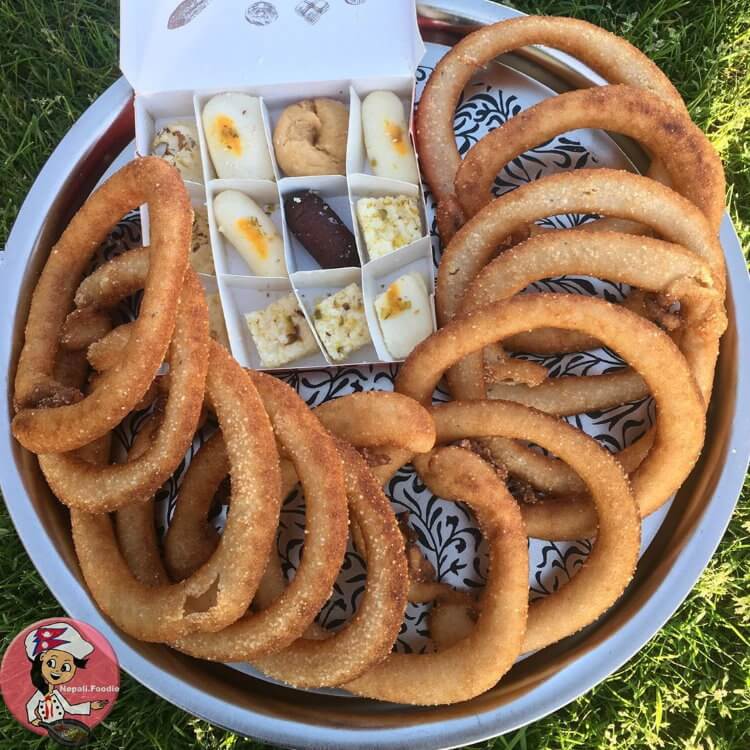 Major ingredients: rice batter and local flavors. Sel Roti is of the Nepalese origin. It is prepared using rice batter and some local flavors, deep fried till it gains the perfectcolor and moisture. It is served best with some tomato chutney and can be enjoyed as a delicious snack.
Written by Lotus Gogoi